🌈 💼 vol. 23 / v candid career advice / becoming thoughtful / space for escape / ++
This makes me think through what, if not college, can we cultivate the ability to become thoughtful?
"Most of life's actions are within our reach, but decisions take willpower."
― Robert McKee
---
Hello beautiful people,
My mentor (and soon-to-be boss) Andrew visited Cornell yesterday, and he gave some really candid career advice to a small group of students.
He's one of the youngest VC investors with a stellar track record, but what I respect the most is his genuine and relentless curiosity of a wide range of topics, as well as his ability to make everyone feel included, cherished, and valued.
There are a few advice I thought people don't talk about enough these days and could share here as gentle reminders.
1 / Most people in their early 20s prioritize process and productivity over thoughtfulness.
This is particularly true for the overachievers who take on as many projects as they can. They usually have back-to-back schedule without time to think and try to optimize every second of their time to do something "productive." They get to enjoy many short-term positive feedback loops by operating this way. A pat on the shoulder from someone they respect. Words of praise from people who look up to them.
However, doing too much may not necessarily lead to a significant outcome. In fact, being a high performer under a particular rubric (being able to crunch out 100 emails a day, or cold calling 10 startups, etc.) is probably less valuable than being creative, generating something in a part of the world that is "dark" to the rest of us. In Naval's words: "giving society what it wants but does not yet know how to get. At scale."
Being creative requires being thoughtful and reflecting deeply about the world around us, and this requires "deep work," a large chunk of time we block out just to think and reflect. This is the antithesis of being extremely good at finishing tasks.
Yet many young people aren't armed with the tools to think. College is supposed to teach us how to do that, but the way they are being taught is rarely successful. This makes me think through what, if not college, can we cultivate the ability to become thoughtful?
2 / There is a market for literally everything.
He said one of the biggest takeaways from working in VC is realizing there really is a market for even the niche-est market, and the market is bigger than one would have expected.
This validates the point that you should follow your strength and what you like to do. Many people are paralyzed thinking "what if the world doesn't need this or won't pay for this" before trying to optimize for their strengths and passion.
If you truly become one of the best in the world at what you love to do, someone will pay for it.
I remember when I was at Facebook last summer, an engineer who loves making her dog look cute ended up making more money from running her dog's Instagram than her paycheck at Facebook (which is a lot).
3 / Before you find that niche, optimize for the brand.
Not everyone knows their strengths and interests until trying out a lot of different things. During the time of explorations, it's wise to optimize for the brand for more optionality. Yet I've found many people in prestigious universities over-optimize for the brand, and the brand itself becomes the goal.
That's missing the whole point. The brand can be a powerful signal that facilitates the process of credibility building as you are getting to where YOU want to be. The brand should be helping you, or even better, the cause you believe in, not the other way around. That's why I'm not a fan of the word "dream company" or "dream college." I believe your "dream" and the institution that helps you get there should be two separate entities. It's very easy to become resentful and cynical when your dream institution disappoints you in any way.
4 / Etiquette and style matter. Even though being casual is cool these days.
Learn how to write. A piece of thoughtful, concise, and informative email, memo, or blog post is euphoric. People in tech in general like a casual way of doing things. That's fine, but not at the cost of being sloppy that borderlines disrespectful. Elegant business writing is the aestheticization of the late-capitalism corporate narrative; it's becoming a literary genre on its own. So master the art.
Some of the best books on writing (many have asked):
5 / Prioritize well-being and health.
This may sound super cliché, but when we are young, we think we are superhumans until our body eventually fails us.
My father is a surgeon, and I remember growing up seeing executives tearing up when they opened up to him, confessing that they'd forgotten that death is at their fingertips.
I personally haven't taken this seriously until I encountered a few burnouts that led to some health issues. Luckily, tech startups in the wellness space are making this a lot easier and accessible.
My favorite fasting app:
Zero: elegant interface that does what it says. There are different plans you can choose. I've been doing the 6:18 fast, but I want to slowly move into 4:20 or OMAD. This may not work for everyone, it just provides me with the mental clarity that I need.
My favorite fitness apps:
Nike Training Club: it's free and get everything done.

Asana Rebel: a recent favorite. I'm never a fan of yoga, but I like how the workouts are designed here.

Aaptiv: I cannot treadmill or elliptical without this app. It's so worth it for the price.
I figured my writing has been highly conceptual for the past weeks. Thinking deeply about a concept for a prolonged period of time feels like tilling a garden before growing the plants. People told me tilling too often or deep can do more damage than good to the soil, so I draft up this letter as healthy intermission with some practical snacks.
Stay real,
Tina
---
In my last newsletter, I wrote about the future of retail is becoming a space for dreamscape and therapy. And I almost felt déjà vu when I saw the pictures of The Well in the news, as it just raised $14M series A.
Beth McGroarty, director of research at the Global Wellness Summit, sees potential. "Social wellness clubs are right in the heartbeat of one of our top global trends," she says. "Because of digital isolation and massive rates of loneliness, these club models are once again finding their place in the world—but now they're being organized around wellness rather than gin and tonics."

— Bloomberg News
I have a few thoughts:
People are paying (in this case, $375 per month) to do less, think less, eat less, plan less.

The trend is global: The team plans to scale globally in San Francisco, Los Angeles, London, Hong Kong, Tokyo, Mumbai, and Singapore — they're all places where people have very little time and an increasing desire to find work-life balance.

Long-term plans of the Well also include a digital media division. The future of media and the arts will be inevitably associated with the tribe that the company attracts.

The cleanse from abundance and the yearning for high quality consumerism should be made accessible to more people. It's okay that it started as a luxury service, and if all goes well, I can see how there will be scalable version of these services that can be available to more people, especially the educational aspect.
First, I strongly recommend giving this a read.
A book review of the economist Raghuram Rajan's latest book. Rajan argues that a well-balanced society rests on three pillars: competitive markets, an effective but limited state, and vibrant local communities. The thesis of The Third Pillar is that contemporary society suffers a weakness in the third pillar of community.
In this essay, Kling strengthens and challenges some of Rajan's claims:
"…a society needs a balance of the three pillars of the market, the state, and the community, then I would argue that it needs a balance of the three intellectual bases of progressivism, conservativism, and libertarianism"
I've been thinking about ways these three pillars are trying to strike these balances and how effective they have been. I've also been thinking about the importance of cultivating intellectual balance — the ability to hold multiple opposing views at the same time while creating solutions that optimize for the wellbeing of more people.
This read provides some tangible steps we could take to get better at empathy.
The author suggests that the full array of empathy can be distilled into seven behaviors:
Be aware of your physical reactions to others

Figure out what those reactions mean to you

Take a breath, a moment, to recognize your own emotions

be sure not to let your emotions overwhelm you

Walk in the shoes of the other person

Pay attention to your own surroundings

Ask how you are the same or different from others
PANTONE Color of the Year: Living Coral.
How do I feel? It's my favorite lipstick color.
I do think incorporating some warm-toned vibrancy into our interiors can be uplifting as well.
As a color linked to tactility and human connection, Living Coral in shag rugs, cozy blankets, and lush upholsteries create a warm, comforting, and nurturing feeling in the home. With its ebullient nature, Living Coral adds a dramatic pop of color to any room setting whether in decorative accessories, tabletop, or on the wall.

— PANTONE
I'm moving to NYC soon, and I've been obsessed with interior design (naturally). I found some interesting items under $99 that I saved to my wishlists.
Coral+ Gold Minimalist Bud Vases
Honeycomb Studio / $40.00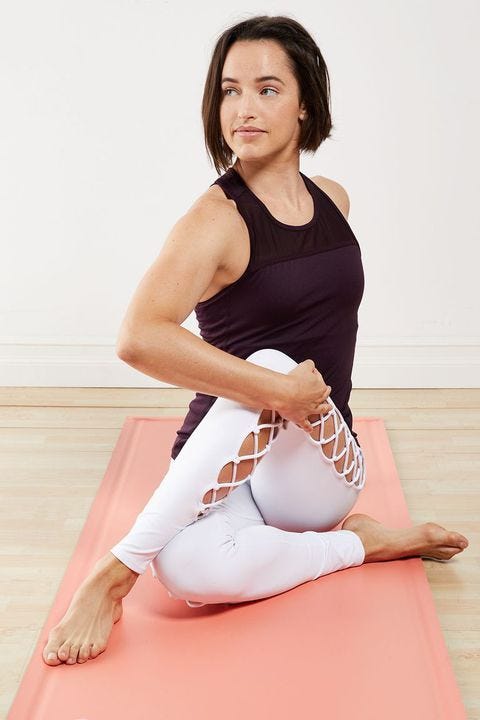 Hearst Products / $89.99
This newsletter has serendipitously become a community that discovers and connects impact-driven makers.
Apply here if you want to be a part of this.
I'm also looking for individuals who are passionate about defining what the future of this community could look like. Reply if you're interested!
That's it. I love you. 💙
🍭 Share with the world if you enjoyed this
👻 Don't be shy. Reply to this email & be friends.
Twitter / Website / Medium / Instagram