[FKPXLS] VOL.39 — Everybody wants to build the world
Everybody wants to build, and build together, and all the worlds are already weirder than I could ever imagine.
"Any decent realtor,
walking you through a real shithole, chirps on
about good bones: This place could be beautiful,
right? You could make this place beautiful."
— Maggie Smith, Good Bones
The Persistence of Memory by Salvador Dalí by The Simpsons, 1999
Hey beautiful people —
I've been traveling through many realities.
A reality sizzling with world-building enthusiasm, and a reality chanting precautionary tales of inevitable doom. A reality in which everyone has a voice, and a reality in which few voices are heard. A reality without borders, and a reality with insurmountable walls.
I find myself strolling through world after world, marveling at the raw construction sites that are as glorious as the occasional 404 error message.
Travis Scott's concert venue in Fortnite. It's happening today and tomorrow.
Seinfeld fans are building a Seinfeld game.
Super Mario Maker adds World Maker mode for building entire games.
The Wing, a female co-working space, recreated the space in Animal Crossing.
Investor Brianne Kimmel (@briannekimmel) created the digital environment Stay at Home Valley
In "Deep Adaptation," sustainability professor Jem Bendell explains that resilience —whether that of humanity or of the natural world — is not about the capacity to return to a pre-catastrophe state. Resilience means the ability to retain the things we value most despite the fact that everything is different.
So the question is not, "Will the world as we know it collapses?" The question is: "What do we want to hold onto when it does?"
Hope is not the same thing as believing that everything will be fine, that biodiversity will be preserved, that polarization in wealth won't continue, or that the economic and social recovery won't take a long time. I remain hopeful that human connection and creativity will persist. I'm hopeful because everybody wants to build, and build together, and the worlds are already weirder than I could ever imagine.
Stay weird. Stay hydrated,
Tina
The story of "gamification" has not sat well with most product people. We dismiss it as some sort of gimmicky buzzword and in execution looks something like this:
I believe this is one of the biggest missed (or undervalued) opportunities for digital experiences. The most thoughtfully-gamified experiences, in my opinion, are Snapchat and Headspace. The former used "streaks" to make social interactions addicting, and the latter used "streaks" to make a hobby sticky.
Video games are a lot more popular in Asia, and it's reflected through how they build their products. WeChat Pay's initial launch strategy was through its Red Packet feature during the Chinese New Year. You can't anticipate the amount when you open a Red Packet, and the thrill appeals to the cultural affinity the Chinese have for games of chance. Even when a user doesn't receive quite what he/she expected, the "game" is easy enough – and the amounts sent are insignificant enough – for the user to want to try again, and again.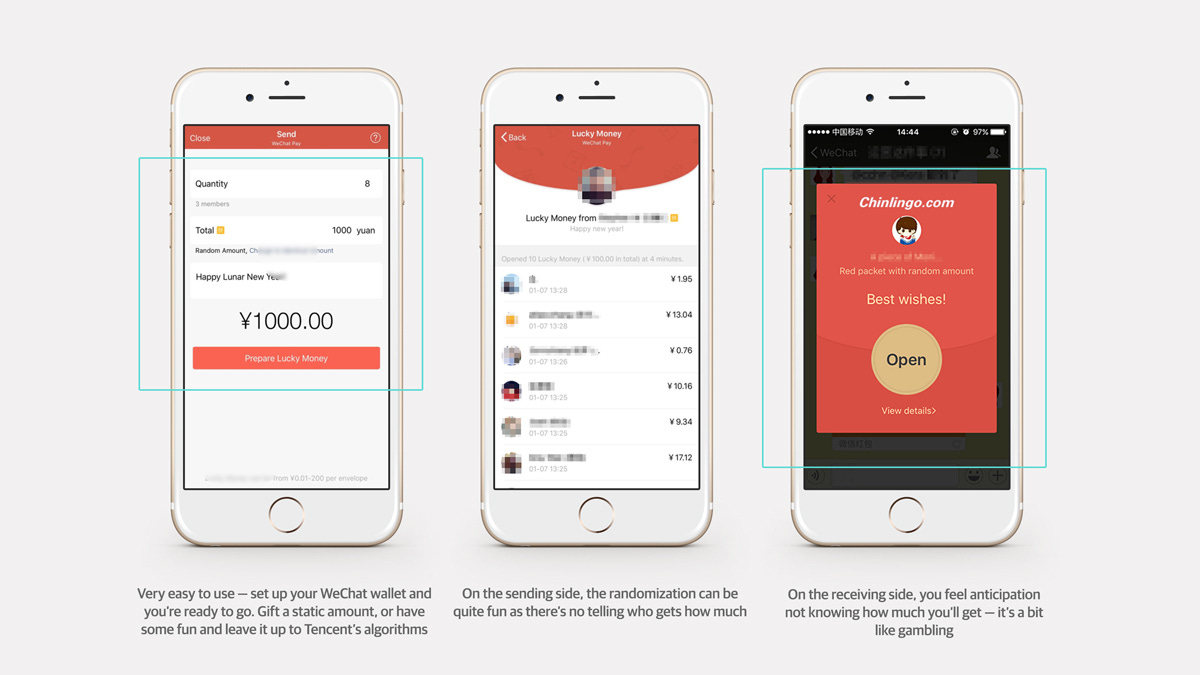 Similarly, Tmall, Alibaba's B2C marketplace brand, launched a "get money" promotion with a series of app-based gambling games.
That's why when I came across the site with compilation of the best gaming UX, I almost shed a tear. I've always dreamt of having the level's graph from Assassin's Creed for my career and personal development:
Or a personal CRM like the one in Stardew Valley:
🍎 I'm curious to hear what your favorite gaming UX is.
⛑ Building Plans for Recovery
Nouriel Roubini, the economist nicknamed Dr.Doom for his pessimistic (and prescient) predictions, believes that the recovery plan from COVID needs to consider at least four types of infrastructure: human infrastructure, technology infrastructure, environmental infrastructure, and institutional infrastructure.
For the past years, we've seen explosive solutions being built for our technology infrastructure (both physical and digital), and only recently the dialogues have evolved that include how the building of digital infrastructure involves the design of other infrastructures.
It's clearer than ever that many of us are left behind in the digital migration. A research group at MIT Media Lab published a paper that discusses the lack of empirically informed models of key micro-level processes and the lack of understanding of how technologies interact with broader economic dynamics and institutional mechanisms (e.g., urban migration and international trade policy).
Including physical and social information beyond the existing tech stack can create technologies that become a form of superorganism. The physical information technologies allow collective action on an unprecedented scale. Together, these possibilities create enormous opportunities for social technologies to evolve and exert evolutionary pressure for change. The tensions in the current sociopolitical situation are a natural outcome of a global evolutionary experiment to find the best way to optimize for an evolving superorganism.
The diagram below shows illustrates how this could work:
(A) Inputs into the data pipeline include structured and unstructured data that detail regional variations in labor and granular skills data in relation to technological change.

(B) Data from a variety of sources will need to be centralized and processed into a form that economists and data scientists can easily use (e.g., NLP to identify skill from resume and job postings).

(C) Cleaned data feed a model for both the intercity (e.g., worker migration) and intracity (e.g., changes to local career mobility) labor trends brought on by technological change.

(D) Outputs from this model will forecast the labor impact of technological change. These forecasts will inform policymakers seeking to implement prudent policy and individual workers attempting to navigate their careers
Harry Gruyaert Roissy/Charles-de-Gaulle airport. Paris. France. 2012 © Harry Gruyaert
I miss airports. It's intrinsically photogenic. The interplay of light, transparency, reflections, and the overlapping layers make you lose your bearings and feeling as if caught between two worlds, the ambivalence between inside and outside.
---
Fakepixels is a celebration of ideas, even dangerous ones.
We want to build a community with curious thinkers and restless builders who believe the future will be better than the status quo.
Sounds like you? Reply to this mail or drop a line.
Tina is a designer, writer, and investor who's online 24/7 hunting for projects and ventures built with grit and purpose. Born in China. Based in NYC. You can find her elsewhere on Twitter or Instagram.