[FKPXLS] VOL.51 / How I learned to hunt a whale
It was a time when I knew nothing about myself, but I knew absolutely everything I needed to do to get to where I wanted to be.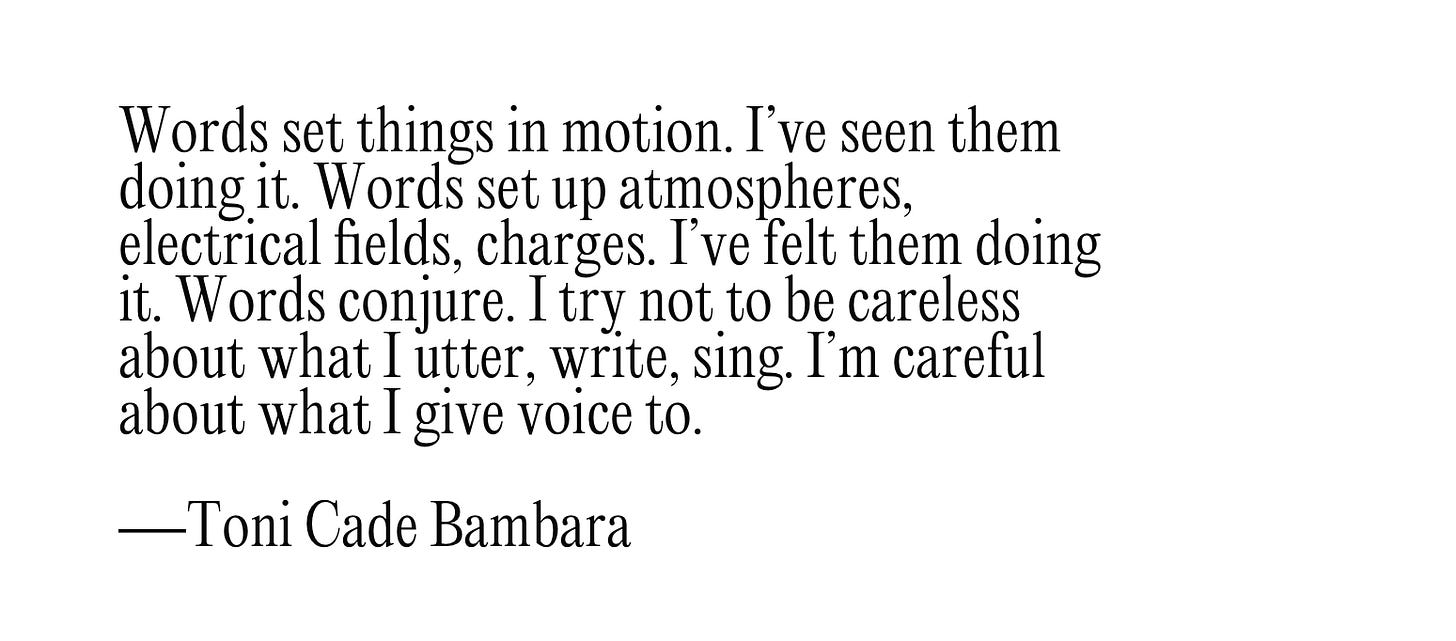 ---
Hey, happy Sunday. I am sitting in my apartment in New York City, listening to Lockdown by Anderson.Paak that is playing sometime in your past, which is also my present, writing this.
What we share is Fakepixels, a space for creative courage and deep thinking. It's a space to hold myself accountable for my principles, and yours. Here, we are not afraid to ask bold questions and find answers that challenge the status quo.
---

I once did an interview in college, asking people crossing the plaza who is one person that's made the biggest influence on their lives. Besides their parents, one of the top answers was "my high school English teacher". 
My answer would've been the same. 
My high school was a small, Catholic, boarding school, spanning 500 acres overlooking the ocean. There were more than 300 of us, restless with unstable pheromone, trying to make meaning of the days that have been predetermined for us. All we had to do is to optimize within constraints. One of these constraints is that we had to go to bed at 10:30 PM, and if we got caught doing anything but sleeping, our electronics would get confiscated for a week. For me, that'd mean losing contact with my family in China. The risk was high, but I still flirted with the line. I was inventive enough to assemble a book clip lamp and a plastic name card holder so I could study under the covers. I only got caught twice. 
It was a time when I knew nothing about myself, but I knew absolutely everything I needed to do to get to where I wanted to be. The gossip, the romance, the drama, now in retrospect, added the necessary spice to the otherwise monotonous routine. Yet the price of participation was too high for me. I felt like I had too much to lose. I found my consolation in perfectly aligned grades on my transcript and the perfect cadence of the ocean waves. A strange consolation came from the notion that these rocks have nothing to do with the present and still less with the future. 
I started going to the water when we got assigned Moby Dick in our junior year. It wasn't meant to be the kind of text that high school students would enjoy, appreciate, or find useful. Who has the time for a verbose saga filled with theologian reference and an old man's grunge, when your crush is waiting downstairs for an afterschool adventure? Everyone's favorite chapter was the massaging of the sperm oil, for its obvious sexual connotations. Everything was about sex back then, but I actually took the text very seriously.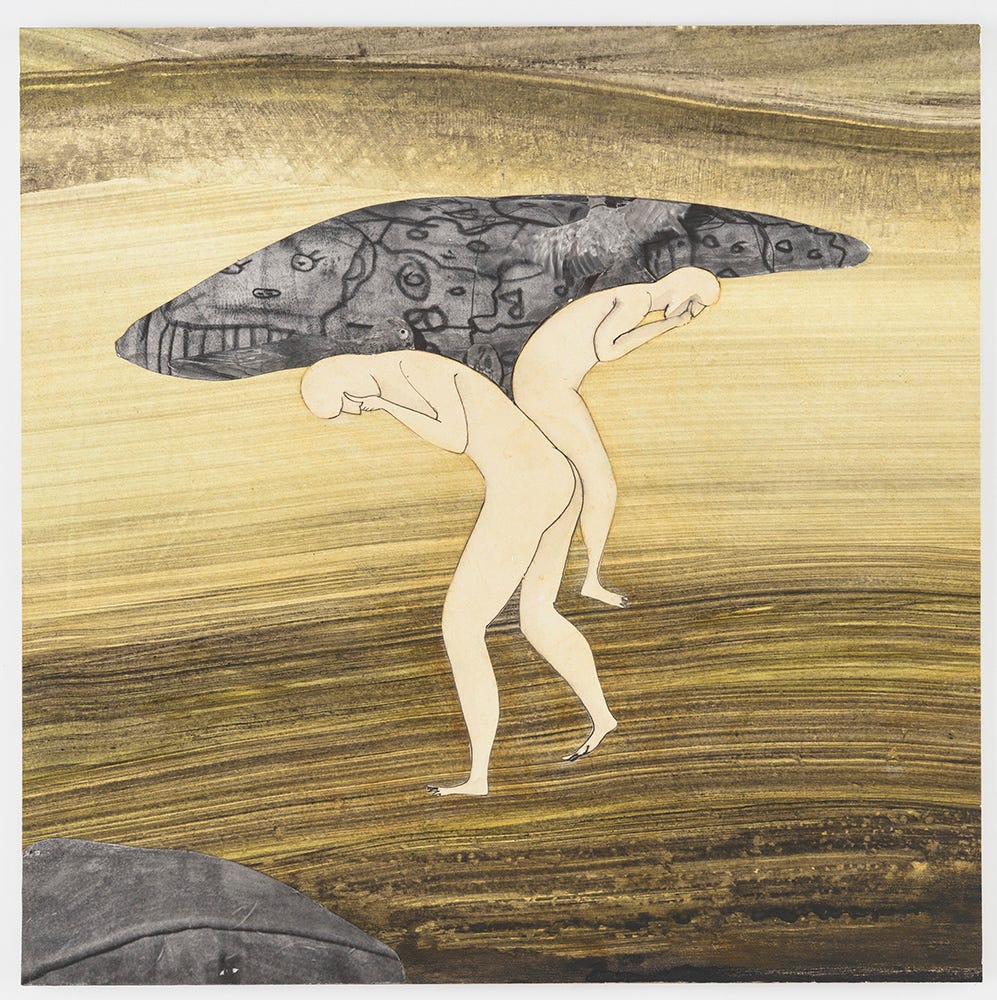 I didn't do it because I genuinely found the text interesting. It was dry as hell. The significance of mat-making on a boat as a metaphor for fate and free will was too much of a stretch. But I persisted because words in the street said that it was impossible to get an A in Derms' class, or that she only gave one A to one student per year. Of course, I need that A to be mine. 
Derms, whose name I will spare, was a woman with presence. She's not only my junior year teacher, but my college advisor who'd be writing my recommendation, my varsity Squash coach, and my dorm parent (meaning she's in charge if I'm going to bed on time). In short, my life was dependent on her impression of me.
Five-foot six, tanned-skin, piercing green eyes, deep voice. We could feel her aura even if she was just around the corner. People would stop their chit chats when that presence was near. It was a treat when she smiled back at you because you know the next minute she can make you cry. I was late for our daily squash practice once, and I told her it was because I was working on her paper. She looked at me with a smirk: "Glad you enjoyed the assignment. You know what's coming! Suicide!" Suicide means sprinting back and forth the court for 100 times, then 90 times, then 80 times, until we reach 0.
Reading Moby Dick for the very first time sometimes felt like the suicides we did for squash practices. I highlighted all the words that appeared in unusual places, color-coded lines that represented different motifs, and wrote paragraphs on the margin. The deeper I dove into Melville, the harder it got — the symbolisms just keep on compounding themselves, especially for the non-native speaker who simply didn't have a full cultural context. I started to find consolation in how my desperately futile attempt of cracking the text juxtaposes with the Captain's hopeless search for the whale. What we shared was the sheer will that we could find something out of nothing. Although I was taking six classes, I spent a disproportionate amount of time on Moby Dick to the point of near obsession. That degree of deep reading led to some exchanges in the classroom that pleasantly surprised Derms. Although there were 20 of us in the class, sometimes it felt like Derms and I got lost in our own worlds. 
The last time I visited my high school during Thanksgiving, she wasn't there. I was a sophomore in college, having devoured all the best literature courses Cornell had to offer. I couldn't see her, so I went back to the rock where I used to sit on and wrote her a letter: 
I did not recognize the impact that you've made until I stepped into college. And only now I can say with this degree of certainty that the English class I took my junior year was not only informative but also transformative. I've always loved reading and writing (as you already know), but I lack confidence beccause 1) English is my second language and writing in a second language is challenging; 2) despite the language, writing itself is daunting. I did not know whether I could actually write. 

And when I was haunted with all these securities, you grabbed my shoulder and said: "Tina, great job on your paper. You are very talented." 

Although I've been getting good grades in my previous English and humanities classes. But since those classes were heavily fact-based, I would do just fine as long as I read well. The grades did not bring me any assurance. But your class was different. It made me think. It was constantly forcing me to answer the question: So what? (now I still ask myself this question when I write). It encouraged me, and even at times when I got dissatisfying grades, it did not discourage me, because I knew that there was certainly something to work towards.

The little reassurance that you gave went a long way. I started to dedicate more and more into the art of linguistics, the power of metaphors, and the subject of humanities as a whole. I start to find pleasure in improving and refining my thoughts and the approach I use to convey them…
She wrote back shortly after:
When people ask me why I do this stuff…well, your letter: THAT is why I'm in the teaching game. I'm happy to hear it is working out.

I am also delighted to hear that you have found your place at Cornell. Too often, students drift shiftlessly through the first year or so of college, distracted, unfocused, and flat. Those souls wait for college to happen to them; but, as you discovered, college is the thing you seize, chase, engage in. Much of life is like that, really. I was just having a conversation with Chris about my own theories on higher education and how I would revise it to make it work even better and in a more sustainable way. (A long-ish story for another time.) I was lamenting how corrupt our leaders are, those who crave power (and get it), often misuse it. "Who will I vote for? I crooned. "Who will do what needs doing—even if it seems revolutionary?" Chris pressed me back, "you should—if not you, then who?" While I'm not sure if I have the guts to push my ideas on a national scale—time will tell—his retort certainly got me to thinking…maybe I should.
I wanted to dedicate this issue of the newsletter to her, hoping that she could see that I'm still writing. After leaving her class, I've found new passions and met life-changing humans. We haven't talked since, but we are trailblazing our ways forward, together.
My friend sent me a provocative Youtube video the other day of a high school student talking about how "useless" high school was and how he could get a job at Google learning how to code on his own. The message is inspiring. He encourages everyone to pursue their passion. He then went on to say how 90% of what you learned in high school was useless, like Shakespeare, astrophysics, European history. The subjects weren't meant to immediately gratify, and they were indeed quite useless, until one day we're faced with an insurmountable mountain that can no longer be conquered by skills alone.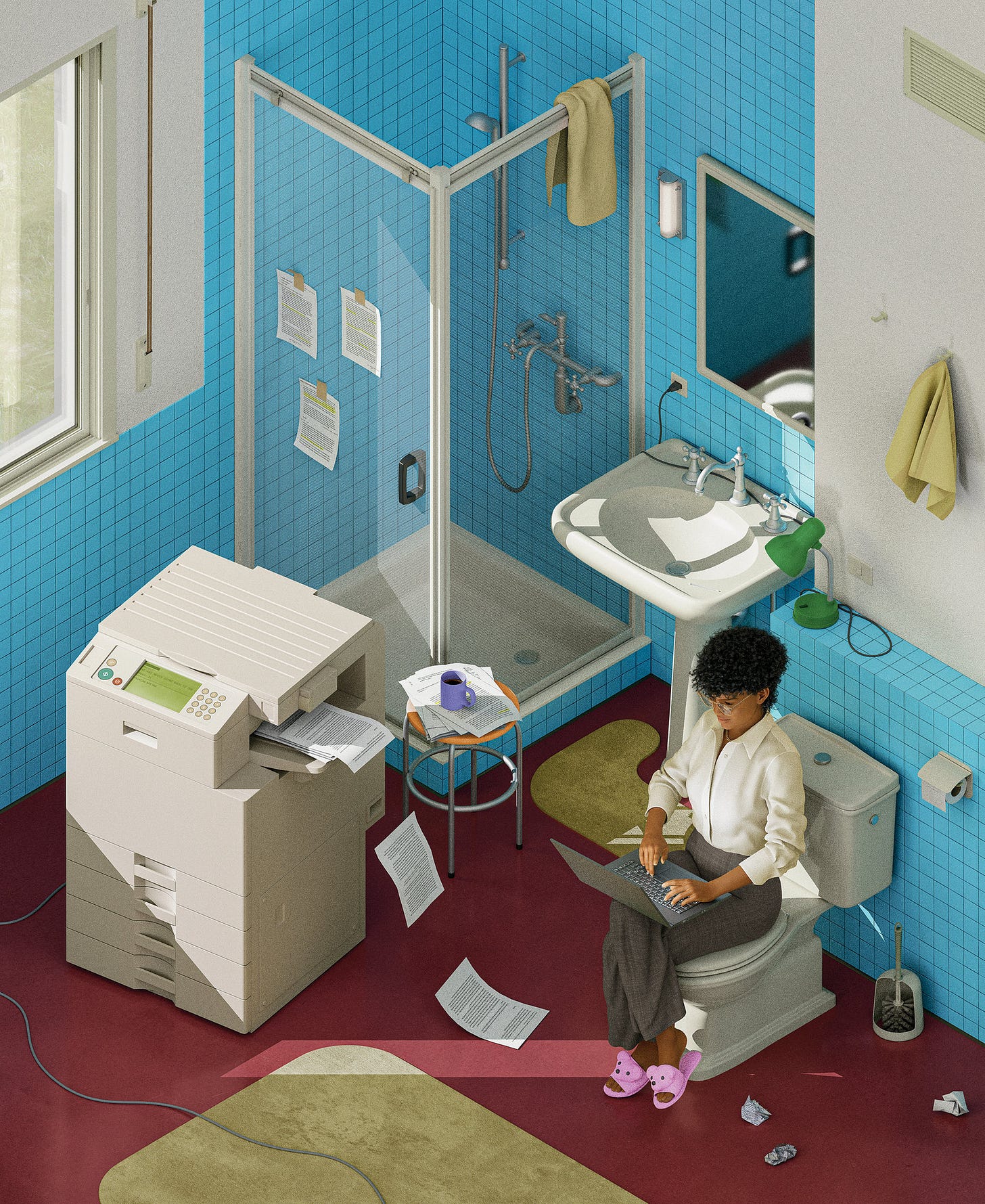 As education is moving more digital, memes are being made about the value of paying for Zoom University. There are unequivocal benefits of broadening access to educational resources, but there are also still parts of the picture that need to be filled. There's an astronomical difference between being a teacher and a coach and a mentor — those who can change your life are those who can be all three. MOOCs platforms like Coursera have largely solved the distribution of information, and classroom management software like Canva and collaboration tools like Zoom or Slack would further help solve engagement, but what the new generation of students at home needs isn't just information. We are more adept at acquiring them than all the previous generations. The line between an inquiry into knowledge and into oneself oftentimes blurs and blends, and it takes a few defining characters to help untangle these oftentimes conflicting threads to weave a path forward, filled with grit, optimism, and resilience. For many of us, that someone was our "high school English teacher". 
I can now only faintly remember what happened in Moby Dick, but it was never about the whale. She took me on a journey to figure out how to live. No matter how many steps we've taken, there's always another "so what?"
---
✨ Who is the one person who's made the biggest influence on your lives? What made the encounter so transformative? What do current technology and platforms lack to provide those experiences? I would like to hear from you.
---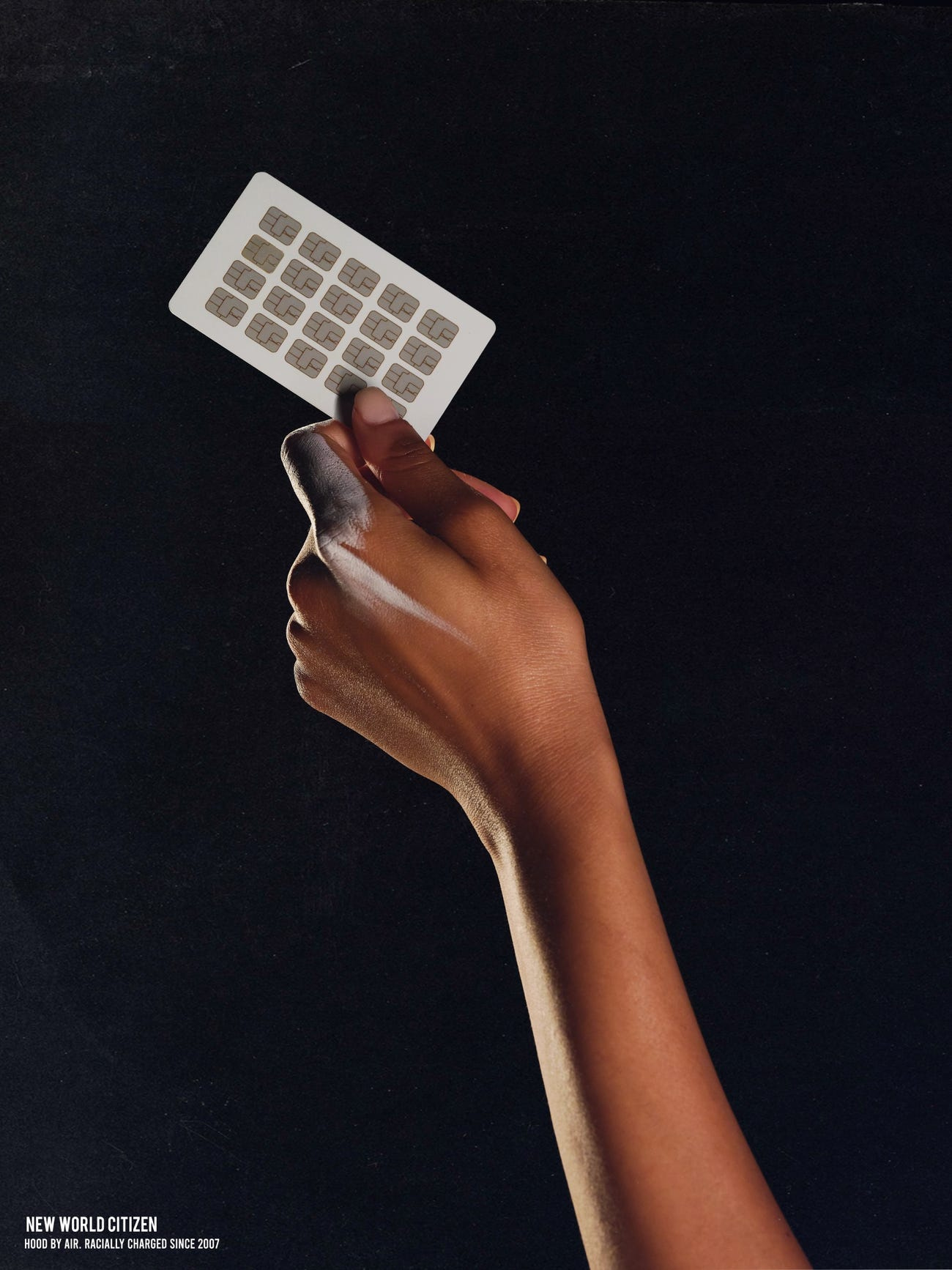 HBA
Hood by Air
is back.
Three years ago, the sensational brand's chief designer Shayne Oliver announced it would go on an indefinite "hiatus."
In a statement given to HYPEBEAST:
We don't subscribe to the great American dream. Our form of protest is to create a space for solutions.
Since its inception, Hood By Air's goal was never to fit into a box or to find a way to work within a system that didn't support it, but rather to define its own genre. Oliver said in an interview: "Gentrification leaves no physical spaces for new, influential ideas to exist or reside…so Hood By Air will be a place for these ideas to have a home."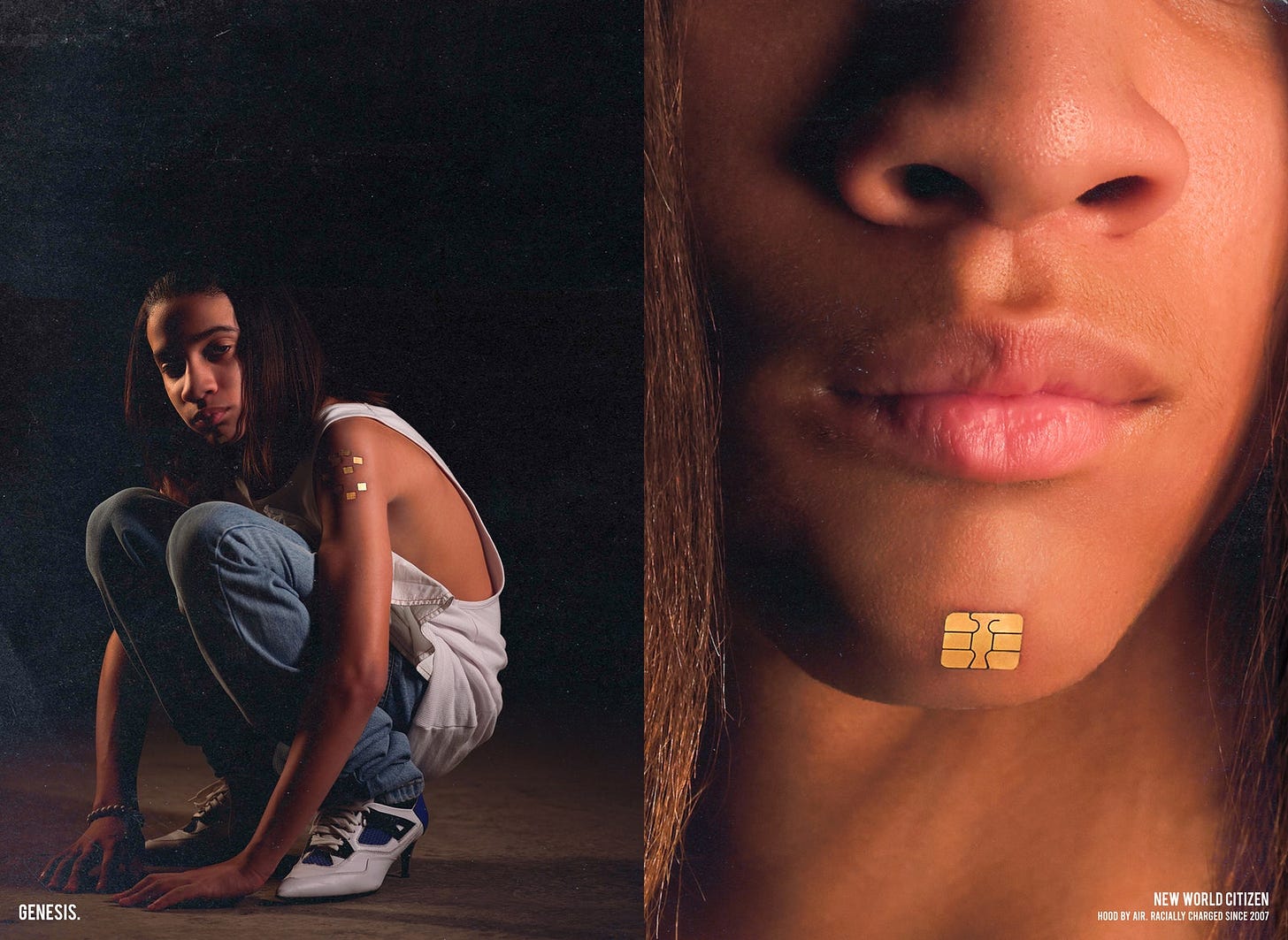 HBA | Genesis
He's calling the brand's comeback "the new institution." The latest iteration will exist in four parts:
Hood By Air, the luxury brand

HBA, the direct-to-consumer platform

MUSEUM will be home to the brand's archives, which will be updated and reintroduced through new collections, sometimes by a designer-in-residence

ANONYMOUS CLUB will support and cultivate a range of emerging talent, with the goal of having its members one day collaborate with Hood By Air and HBA
HBA dropped a limited-edition T-shirt last Thursday as part of Uprising, its new charity initiative. It will also debut an HBA-designed Cash Card in partnership with Cash App. All proceeds from both sales will be split and donated to Black Trans Femmes in the Arts, Emergency Release Fund, and G.L.I.T.S.
By offering a wide range of products and services, HBA creates a verticalized network that unifies people by their aspirations and talent. The high-end positioning of the brand resembles the "American Dream", while the barrier of participation is significantly lowered by MUSEUM and ANONYMOUS CLUB.
The aspiration is no longer to afford the brand, at least not entirely, but to be a part of the club and to align oneself with the club's principles. The way to demonstrate those values isn't through the act of consumption but through contribution and creation. Access creates ownership. and contribution creates access.
---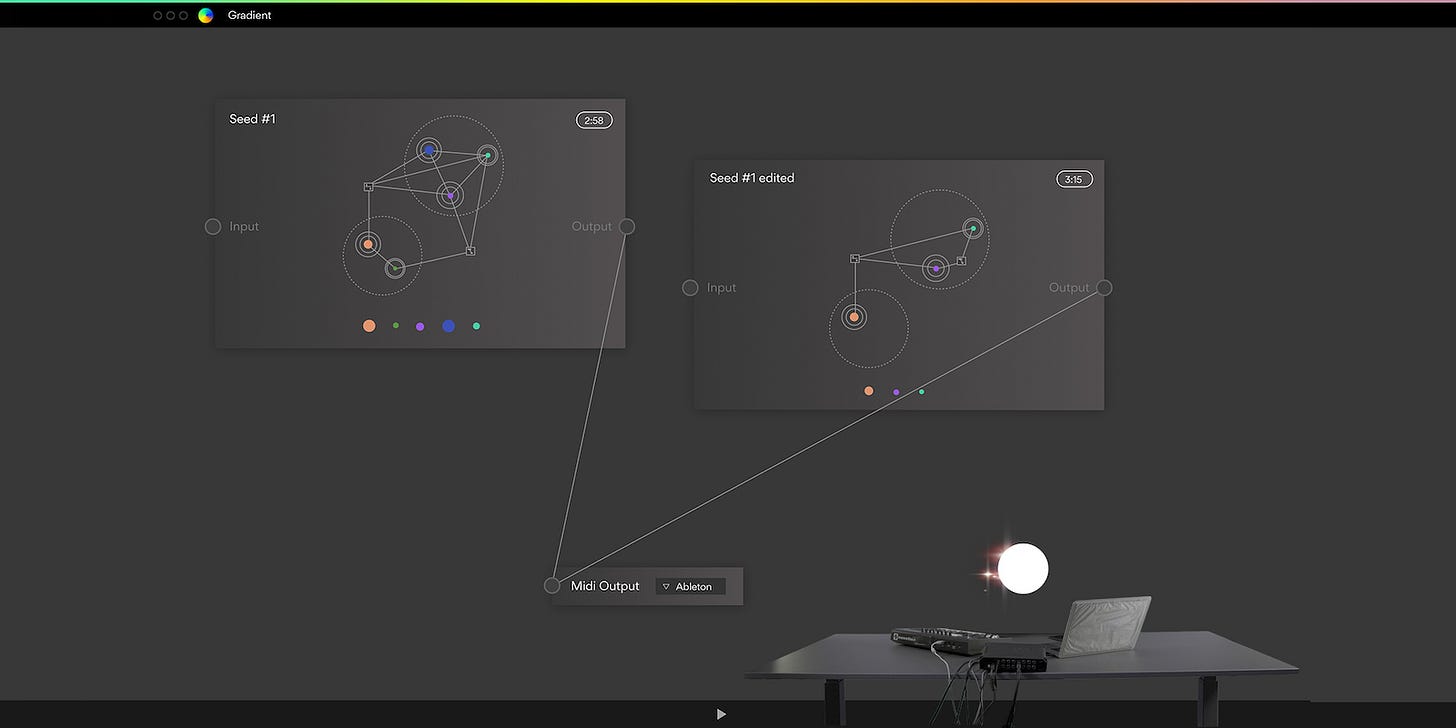 AI toolkit in the hands of creators & artists.
The Creative AI Lab is a collaboration between Serpentine R&D Platform and the Department of Digital Humanities, King's College London. The lab aims to overcome the existing 'black-box' narratives by connecting the largest corpus of text ever trained with wider artistic and curatorial practices. Through the lense of art-making, the lab produces knowledge for cultural institutions, artists, engineers, and researchers on how to engage AI/ML as a media.
It's encouraging to see the inclusion of artists in the advancement of technology. Irish philosopher Iris Murdoch once wrote:
We must not be tempted to leave lucidity and exactness to the scientist. Whenever we write we ought to write as well as we can… in order to defend our language and render subtle and clear that stuff which is the deepest texture of our spirit.
---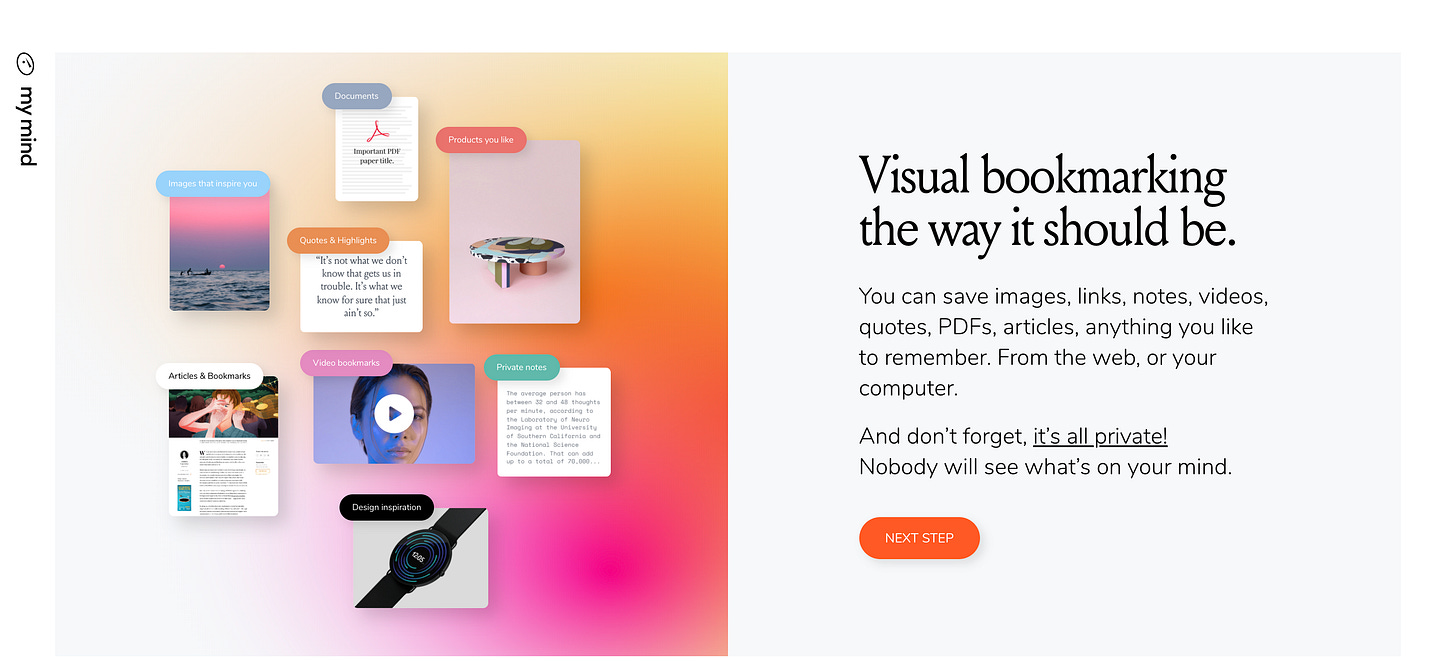 Can't get you out of my mind.
Designer Tobias van Schneider, the former Head of Design at Spotify, launched his latest product mymind that aims to supercharge our browsing behavior. It's as easy to use as Pinterest, which lets you pin anything you see on the Internet, but more personal, intelligent, and multimedia.
The value prop is clear and simple, and I downloaded it immediately: Every time you find something you want to remember, you just save it to mymind.
The extension automatically categorizes stuff that I saved with its underlying AI magic that the creator kept obscure.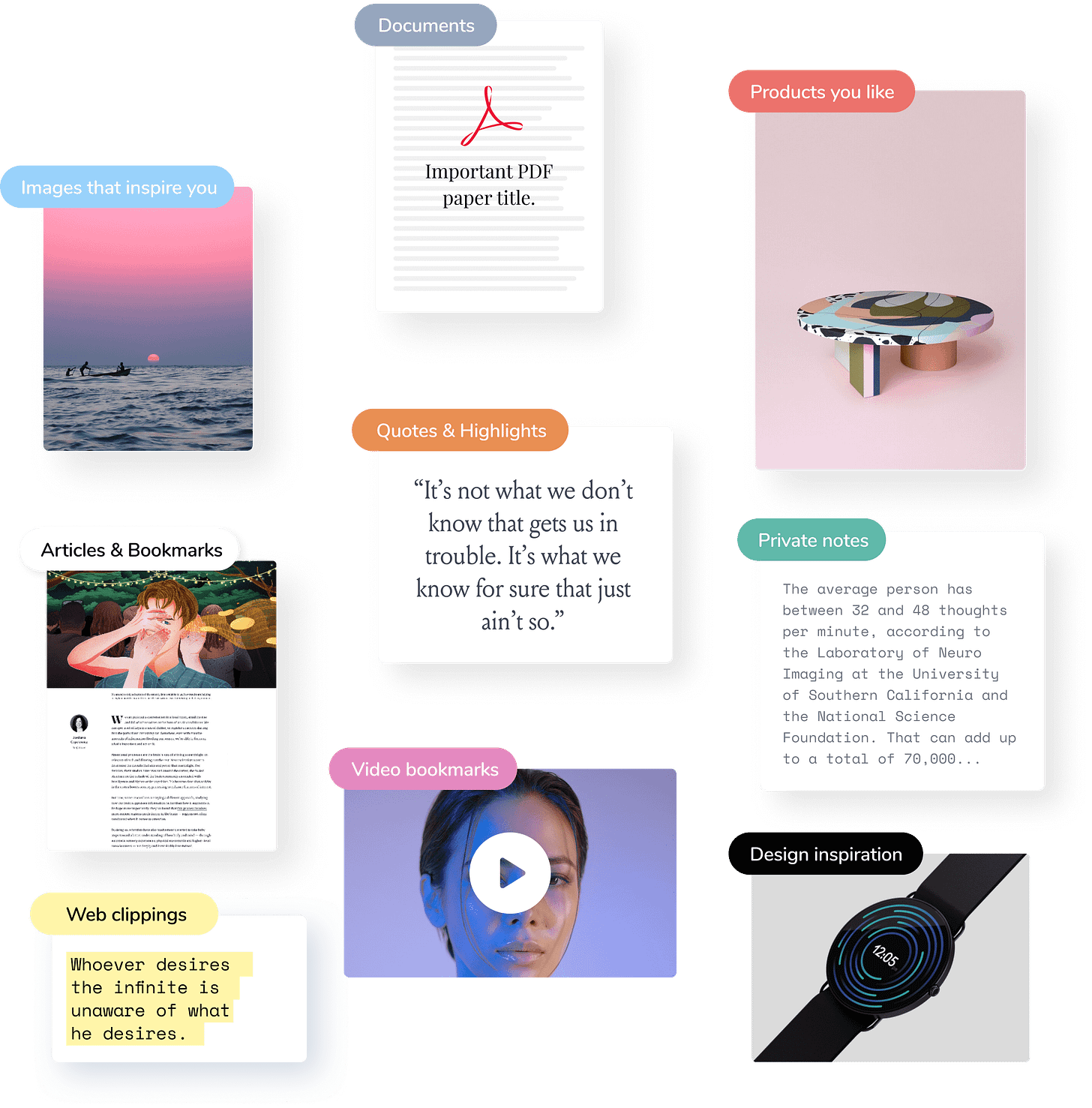 I could search for something like "yellow" and all the images and documents that contain some level of "yellowness" would show up.
The product also made the following promises:
No social features
No collaboration
No vanity metrics
No social pressure
No tracking
No ads
Always private
These promises can be found in bits and pieces in other up-and-coming consumer internet companies, and by doing so demand a new business model that doesn't depend on ad revenue. What I find interesting here is that "no social features" does not mean that there's no network effect.
In his latest piece Come for the Network, Pay for the Tool, product philosopher Toby Shorin wrote about what the new paradigm could look like. The title is a witty reversal of the playbook employed by the last wave of social consumer companies like Instagram, where "come for the tool, stay for the network" was the mantra. Toby made an astute observation:
One of Web 2.0's most crucial lessons is that extractive business models cannot be masked by marketing for very long. This is doubly true when the community itself is part of what people are paying for. Users will quickly turn on network operators if they sense hypocrisy or are given no voice in the development of the service. I am least optimistic about the prospects of paid social networks run by large corporations, brands, and IP holders. 
Networks in the future won't be as explicit as "degrees of connections" shown on Linkedin and might not even be designed as social features within the platform. Instead, the network's coordination, communication, and engagement could happen in a separate platform that is separate from the platform that enables the network's formation. There's a wide green field there.
No analytics and no dashboard can truly help community managers and coordinators provide the best services and experiences for their members. Some ideas are incorporating conversation facilitators like Icebreaker and We Are Not Really Strangers, an interactive playground like Figma, tracking member engagement, and reward member loyalty.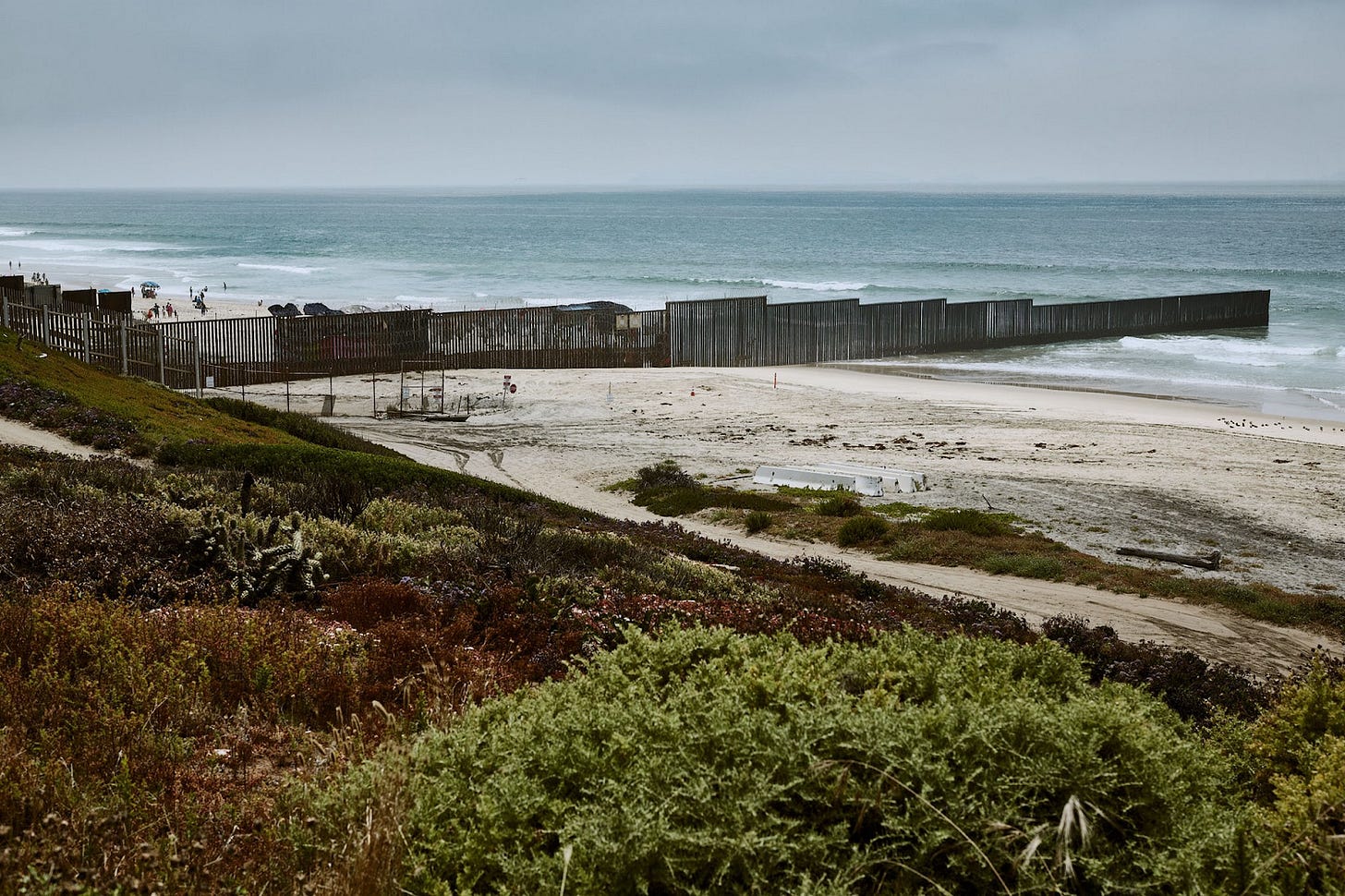 For years, if you didn't have the proper authorization to leave the United States with the right to come back, the only place along the 2,000-mile U.S.-Mexican border where you could meet your family face-to-face was a small patch of land adjoining the Pacific Ocean between San Diego and Tijuana.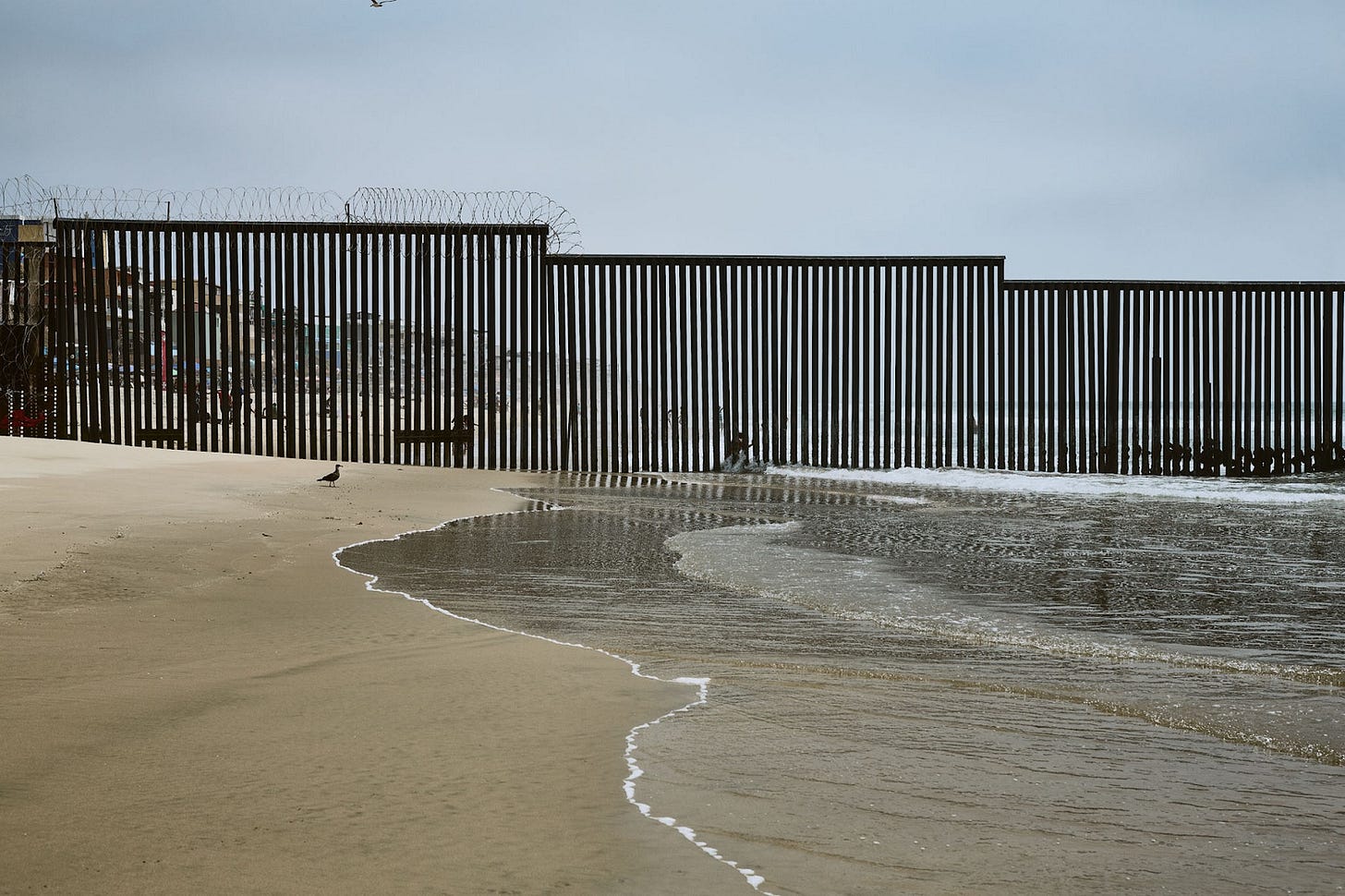 Today, 3.4% of the world population, or one out of every 29 humans, lives in a country different from the one they were born in. If all the migrants were a nation by themselves, we would constitute the fourth-largest country in the world, equal to the size of Indonesia. By mid-century, migration will account for 72% of the population growth in the USA, and up to 78% in Australia and the UK.
Visualization of the World Intellectual Property Organization (WIPO) shows that the US has received an enormous net surplus of inventors from abroad.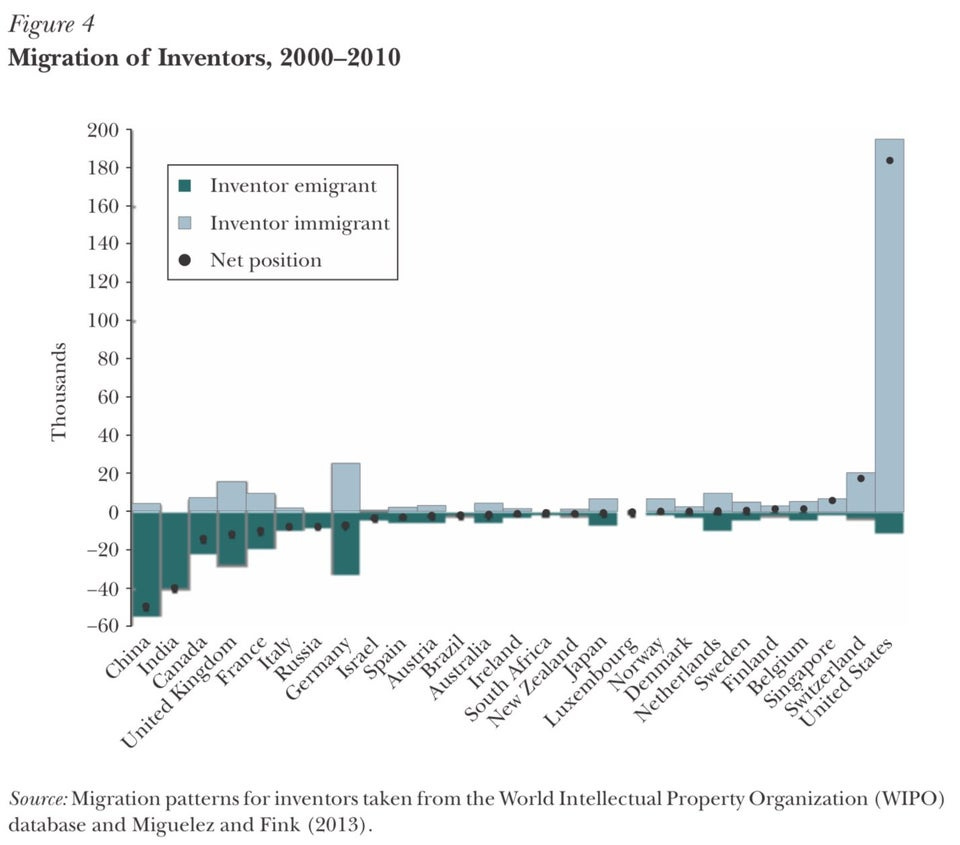 The whole system of visas and borders is less than a hundred years old; it only came into force in most places after World War II. I finished a stunning book by Suketu Mehta in one sitting. It's a heart-wrenching narrative on migration filled with hard facts and data. One of the moments really stood out to me:
The first thing that a new migrant sends to his family back home isn't money; it's a story. Of the arduous journey here, the snow on the streets, the rude immigration agent or the kindly social worker; the lights of the Eiffel Tower or the cold reception from the cousins with whom he's staying.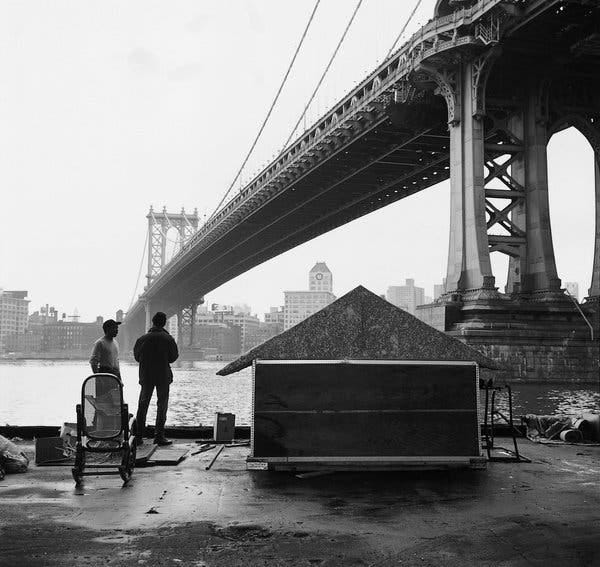 Mack's First House, East River 1992 | Margaret Morton
While a professor at Cooper Union, Margaret Morton snapped the first photograph of the homeless encampment that engulfed Tompkins Square Park on her way to work. For the next 10 years, she dedicated her career to documenting their world and that of others on the margins, not only telling their stories but advocating for their dignity and welfare.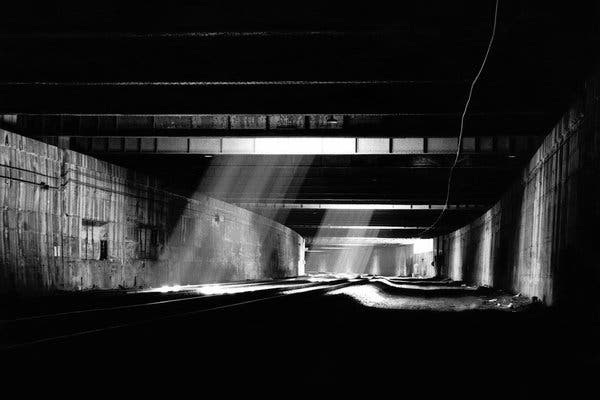 After the homeless were forced out of the abandoned freight tunnel, Morton helped them find places to live | Margaret Morton
Through meticulously composed images, Morton showed the pride and even joy her subjects found in making their homesteads, the deeply human need to nest and embellish regardless of circumstance.
The critic Vivien Raynor noted:
The pictures in the show are devoid of sentimentality; yet they are radical for proposing that to be out on the street is not necessarily to be insane. And they do it by emphasizing the ordinary: One man leans on a hoe chatting with his neighbor just like any other householder, another man relaxes by his homemade pond (complete with goldfish) as if he were waiting to be served a drink, poolside.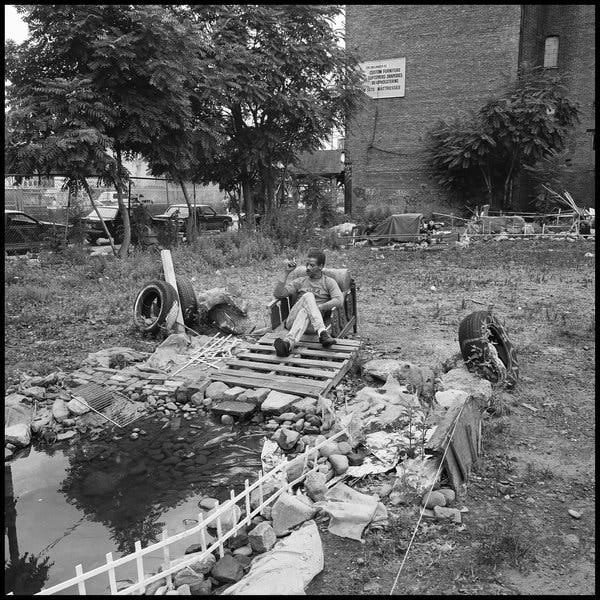 Jimmy's Fish Pond | Margaret Morton
Morton's work reminds me that an artist's role is not to fix, to salvage, to impose their intrinsically biased point of view on the subject, but to give dignity to the overlooked constituents of our shared world.

No fixing. No advising. No saving.
Something I'm working on is to learn how to truly be present for those I love. As an impatient type-3, I tend to want to problem-solve for friends, when all they need is someone's presence. My oftentimes too blunt career-centric advice doesn't translate well into being an empathetic listener.
Here's the thing. Human souls don't want to be advised or fixed or saved. It simply wants to be witnessed — to be seen, heard and companioned exactly as it is. 
My friend gave me this framework. I was reminded of a story that Parker J. Palmer wrote about:
During my depression, there was one friend who truly helped. With my permission, Bill came to my house every day around 4:00 PM, sat me down in an easy chair, and massaged my feet. He rarely said a word. But somehow he found the one place in my body where I could feel a sense of connection with another person, relieving my awful sense of isolation while bearing silent witness to my condition.

By offering me this quiet companionship for a couple of months, day in and day out, Bill helped save my life. Unafraid to accompany me in my suffering, he made me less afraid of myself. He was present — simply and fully present — in the same way one needs to be at the bedside of a dying person.
No fixing. No advising. No saving. I wrote in a notebook I got in Tokyo two years ago.
---

Fakepixels is a space for courageous thoughts. We respect ideas, even dangerous ones. We believe in the power of deep thinking, nuanced dialogue, and creative courage.
We are a community of curious thinkers and impact-driven builders who believe the future will come fast, and we can make it better. If you are interested in contributing or being a part of it, I would love to have you join the club.