[FKPXLS] VOL.64 / When gods are dead, we create new ones
When the temples are deserted by the gods, it's when we see most clearly that gods are alive, and are among us.

I am back in the Pace office and feeling grateful to be back. Have been meditating and gaining clarity on noise and signal, reality and perception. I'm listening to Vogue Merry by Moussa playing sometime in your past, which is also my present.
What we share is Fakepixels, a space for honest inquiry and creative courage. Here, we are not afraid to ask bold questions and find invisible forces reshaping the status quo. Shall we begin?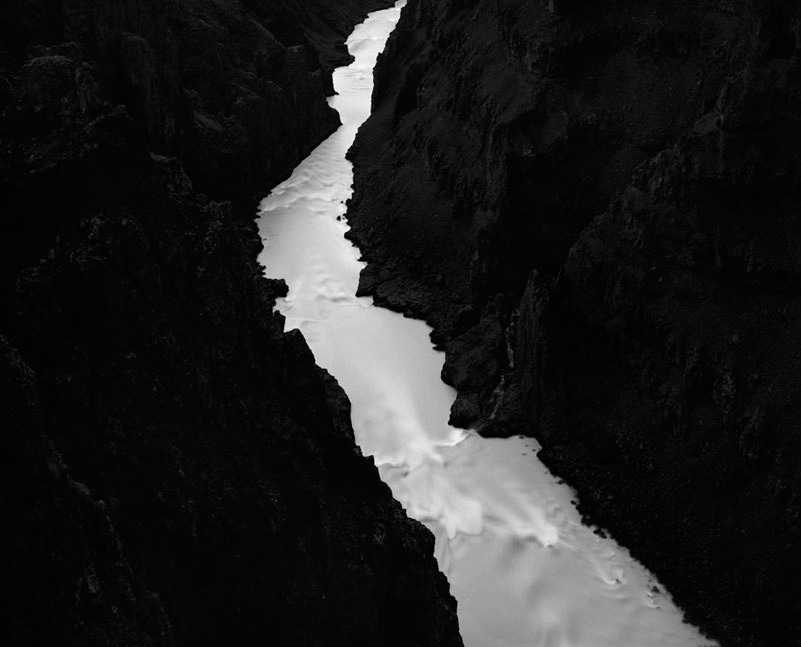 When gods are dead, we create new ones.
In 1882, Nietzhe declared "God is dead".
A couple of decades after, German theologian Bonhoeffer wrote in a letter in prison executed by the Nazis: "We are proceeding towards a time of no religion at all: man as they are now simply cannot be religious anymore."

THINK Magazine by IBM: 1941
Decades after, when the public first got exposed to the machines created by IBM, the International Business Machines company, Time magazine made a declaration in its year-end issue: "Man is recreating himself, monstrously magnified, in his own image."
Decades after, Marc Benioff, chairman of the $225B enterprise Salesforce, declared in front of a group of capitalist leaders: "Capitalism as we have known it is dead." It's the year 2019, the same year that the 16-year-old Greta Thunberg stood on stage and lambasted leaders of the United Nations: "We are at the beginning of mass extinction, and all you can talk about is money and fairy tales of eternal economic growth. How dare you!"
We're collectively awakening from the tales of old gods — the invisible hand, globalization, technotopia, billionaires, and fast cars. The ebbs and flows of our fears are being crisply captured by Google searches, Youtube homepage, trending tweets, and Instagram ads in real time. What makes this time different from the past awakenings is a set of participatory and creative tools that become readily available to anyone with access to the Internet. Online communities are sophisticatedly managed and mobilizing, enabling the birth of new language and the accrual of social capital at an unprecedented rate. Rather It's as if we're no longer confined by the identity at birth that once predated our fate, but now granted the power to pick our silo that comes with its own set of discourse. The increase in production transparency and the amount of attention that follows makes such identity construction both more powerful and fragile than ever. Like building a house on stage with the whole world as the audience, when it goes well, the crowd cheers and wants to come on stage and participate, and when the house falls, the crowd dissipates fast and boo loudly. A short-form media company that tantalized with every permutation of buzzwords that highly correlates with a billion-dollar valuation in a specific silo could get funded billions easily and evaporate in the span of six months.
The machines that coordinate these online communities start to take on mysterious properties beyond rational territories. The machine has become the temple of the new worlds. We offer our prayers with data and attention span, the gods reciprocate and bless us with connections that we otherwise would not have made, the instant gratification that our voices are heard, and information that was once caged like a secret. Only to discover that there might be no secret. The stark reality that has been present all along. When we look at the present, we see the breaking of systems whose inner making has long been abstracted away.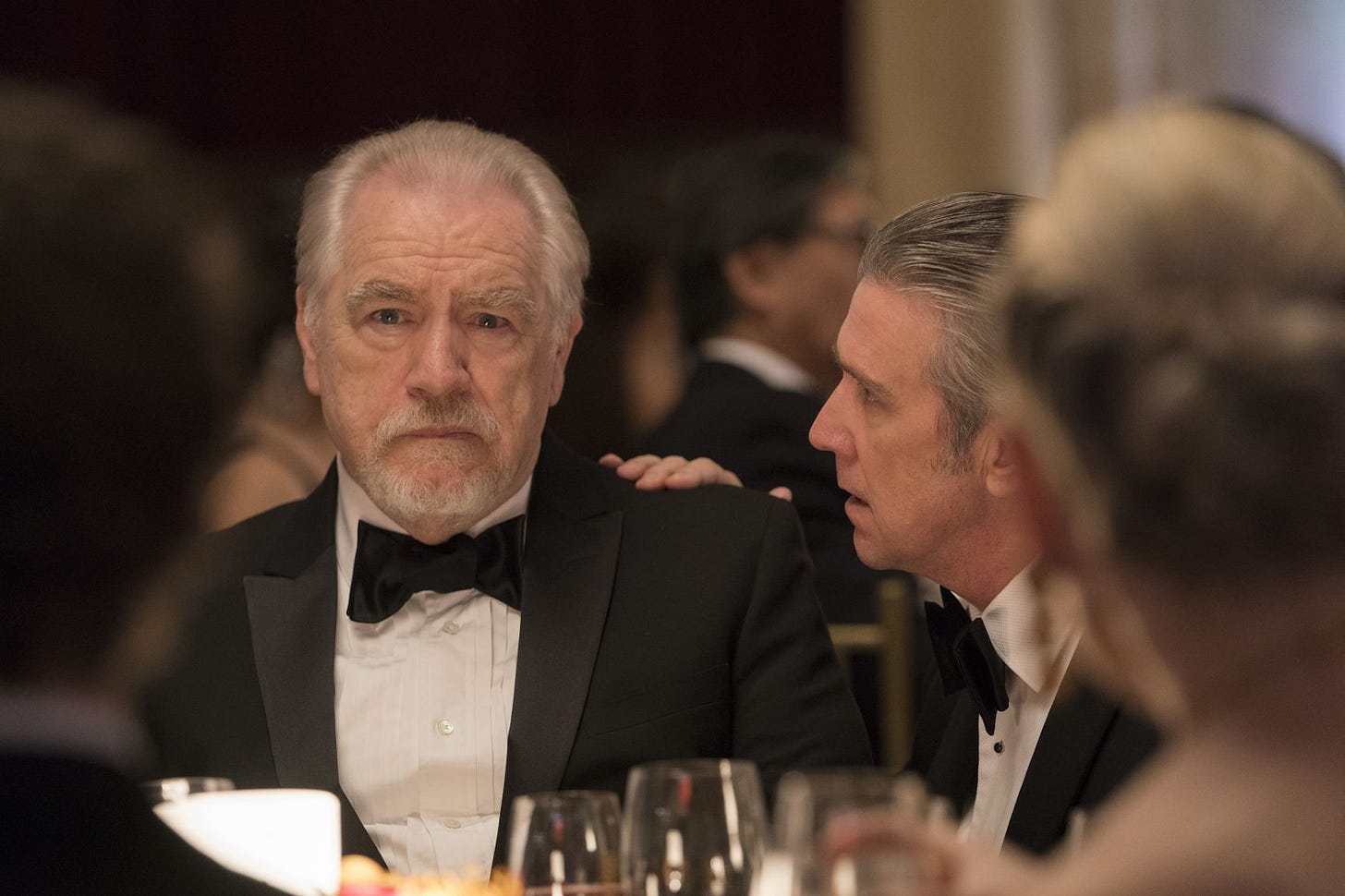 Sucession
One of the most memorable scenes in the TV show succession is when the irritated Logan Roy, the builder of a decadent media empire, screams at his privileged "silk stocking" son: "how much is a gallon of milk?" An answer to which the son has no answer.
Shame was inspired when some truth was evoked. I may or may not have an answer to that question, but I'm well familiar with how some extra oat milk in my coffee costs 50 cents and a dollar for an extra shot of espresso. We briskly climb up the ladder of abstraction by readily taking out a debt of ignorance with a high interest rate. The bubble burst, we look around and recognize how little we really know about the world. Of course, this is not about the milk. This is about the quest to wrestle with what is real.
What I've been dedicating my time to doing is simply the patient relearning of all the fundamentals that can no longer be easily traced back. What's broken doesn't mean it's bad and irrelevant, it might just mean that what was once there needs to be repurposed and redirected. The generalizations that surround us daily like to label the present as a "new reality" as if something new has been born when the reality as we see now is simply the world manifesting itself at its rawest. The novelty simply comes from a collective awakening into a chaotic truism.
Unable to tolerate the randomness and chaos of many worlds, some of us try to restore the order of the past by rebuilding Pantheon by migrating universities, hospitals, and offices to the cloud. If we've learned something from past migrations, it is through the creation of new gods, new hopes, and a new faith that anything meaningful gets built. By the end of the day, businesses are the metaphors of what we choose to believe as a collective at that moment in time, the acquiescence of social contracts like monogeny or the maximization of shareholder returns. AI can replicate the shadows of our past disguised as the present, but it is not the present, nor the reality. Business managers, knowing that robots are parsing through company statements, decided to abandon negative vocabularies altogether. To understand what is real is actually deceptively simple. It's the resilience that we see in people around us, the gut to leave behind what no longer works, and the courage to speak up, to change, to rebel.
One friend relinquishes the ambiguity of institutional life and starts a candle brand on Shopify to reclaim some ownership over the means of production. One friend decides to bring back the platinum framed business diploma like a souvenir to his communist hometown and start taking the Coursera courses on AI. One friend finds solace in the Brave New World of decentralized technology, where pixel artists are being tokenized as entry tickets into exclusive Among Us championships for the bold and eclectic. One friend meets a girl on Zoom and gets married without a priest, in a place that was once too far away without missing a few important meetings. The line between progression and regression is thin, so is the line between passion and clarity, imagination and escapism, future and present, physical and virtual. When the claims made by any single god can now be demystified in seconds. Millions of people are flooding to online book clubs facilitated by Zoom, sharing the burdens of history, discovering the meaning of open discourse on Telegram, the craftsmanship that once was deemed unworthy of attention are now creating millionaires on Etsy. The heroism is all around us.
When we stare into the machines, we somehow feel intellectually and morally inferior to what's in fact a carbon copy of our own making — the desire to belong, to love, to aspire, to do what's impossible. At a pub in the American Gods, Whisky Jack said to the sentimental protagonist lamenting his imminent departure: "Gods die when they are forgotten. People too. But the land's still here. The good places, and the bad. The land isn't going anywhere. And neither am I."
The land is the cyberspace that you and I share now. The good places, and the bad, will be captured by the mass documentation of what it means to be alive in the second decade of the twenty-first century. Camus asked in one of his essays: "How can one consecrate the harmony of love and revolt? When the temples are deserted by the gods, all the heroes have feet of clay."
When the temples are deserted by the gods, it's when we see most clearly that gods are alive, and are among us.

Your wish is my on-demand.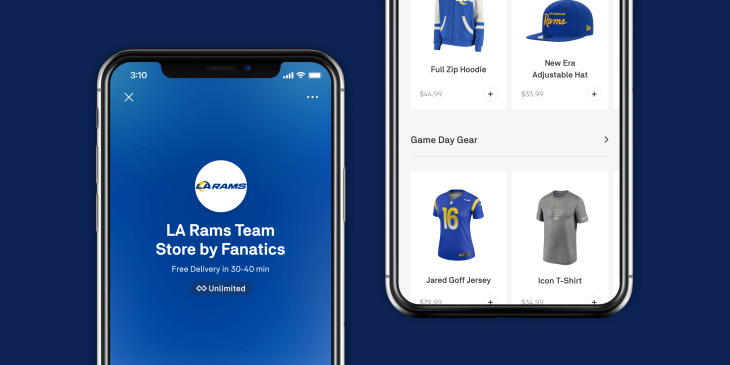 As fans are watching games from their house, they can use Postmates to bring not only gameday foods but their favorite team's jerseys and swag directly to their door. We're now entering into a new phase of home experience elevation. Rather than dwelling in helplessness, we reinvent our well-loved tradition.
For Halloween, Spirit Halloween partners with delivery through Instacart and is selling face masks and bags on a stick so trick-or-treaters can collect candy from an arm's length away. The CEO Steven Silverstein said in an interview: "We believe Halloween restores hopefulness and provides an outlet for escape, something we all need now more than ever."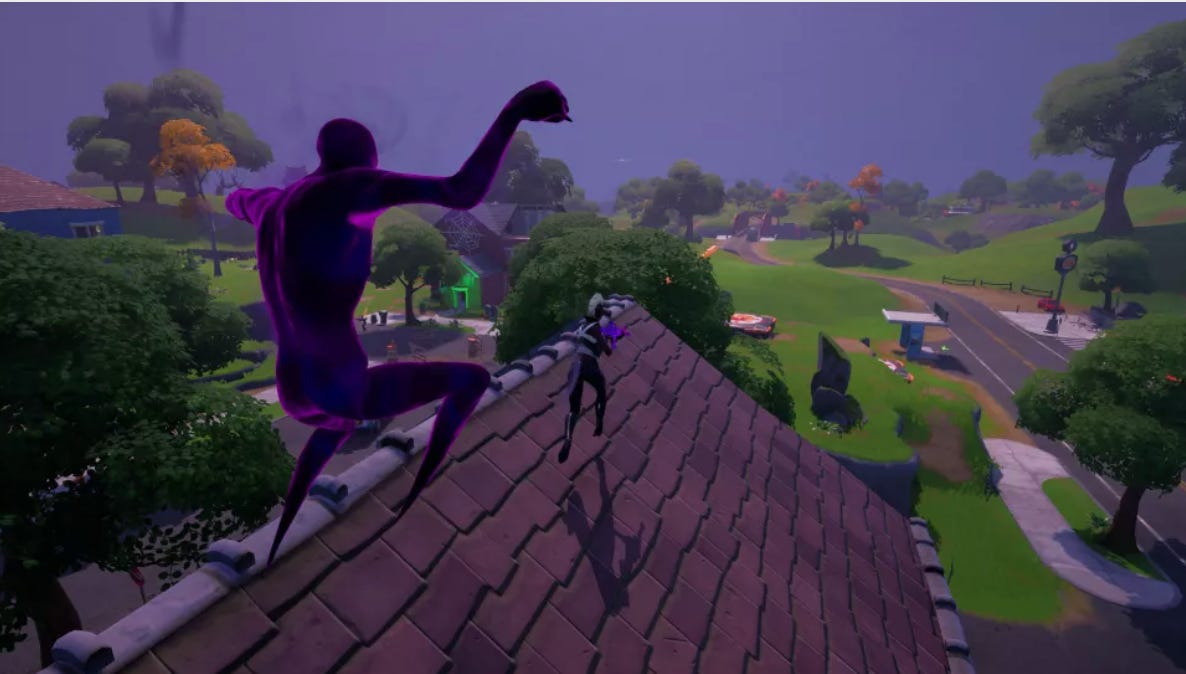 Fortnite
While in our digital land, people are finding gold in a hopeless place. Halloween is not just as an outlet for escape, but a chance to win big. In Fortnite, the festivities are in full swing. During the Fortnitemares event, the usual rules have been given a haunting twist — from collecting witch brooms from haunted shacks to returning as a ghost to hunt other players after you're dead.
---
In dialogues with the immortal.
God is truly among us. For Kim's 40th birthday, Kanye resurrected his wife's deceased father, Rob Kardashian Sr., via hologram.
It is through the production company Kaleida that such godly production was made possible. Kim's father wasn't the first soul that the holographic technology resurrected. As Deepfake technology improves, manipulating the visage and voice of dead people is likely to have become significantly cheaper. Although they do not advertise their rates online, another company called Artistry In Motion creates "holograms" of dead people for "high-wealth clientele".
When Roman Mazurenko was struck down by a car just before his 33rd birthday, his best friend Eugenia Kuyda memorialized him as a chatbot, now known as the app Replika. "I didn't expect it to be as impactful. Usually, I find showing emotions and thinking about grief really hard so I was mostly trying to avoid it. Talking to Roman's avatar was facing those demons," she told the Guardian in an interview.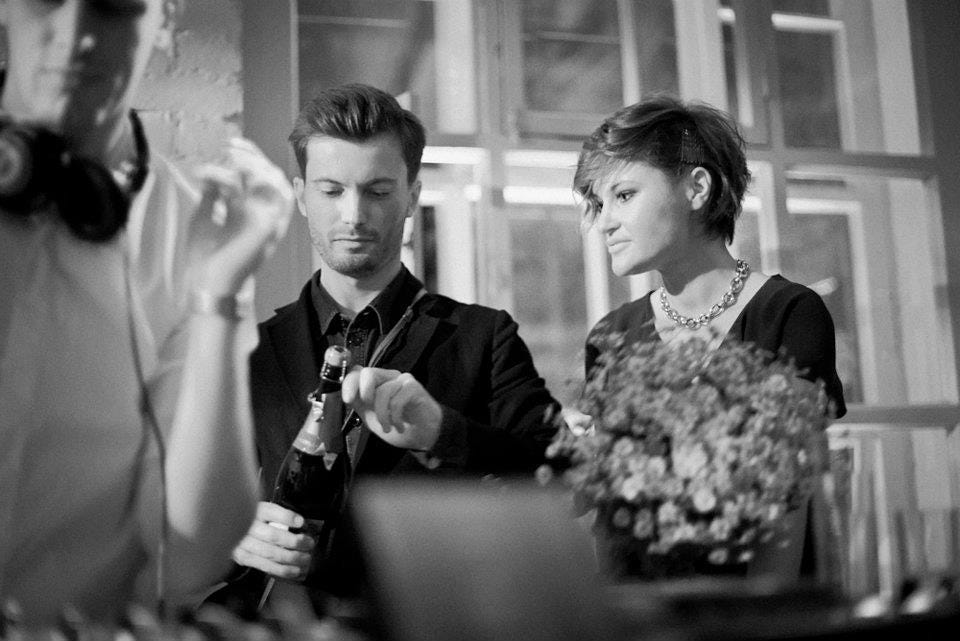 Kuyda and Mazurenko | Source:
The Verge
In the Black Mirror episode "Be Right Back, Martha, who lost her husband Ash right after she discovered her pregnancy, opened the pandora box of technology in an attempt to resurrect him.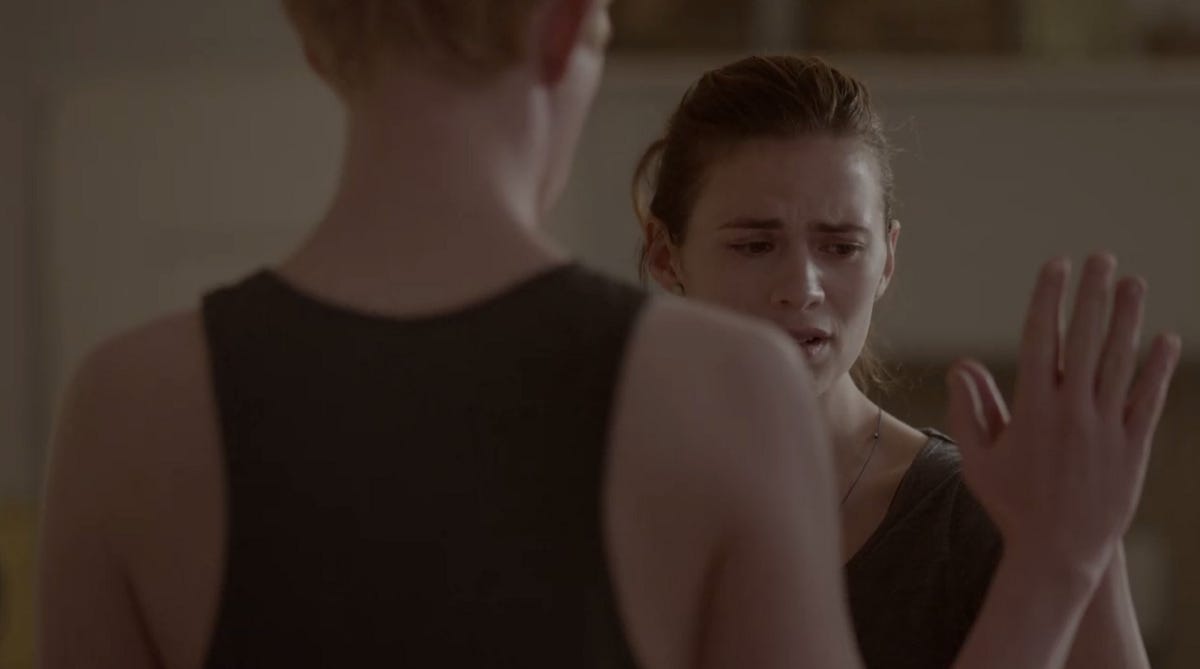 Black Mirror "Be Right Back"
This is possibly one of my favorite episodes of Black Mirror, as it so painfully and beautifully portrays how we build technology to be reminded what it means to be human, what it means to be alive.
Martha misses Ash, everything about him. Yet the things that she is getting back are just pieces of him. First, his writing, and then his voice, before finally getting his body. Seeing Martha's increasing dependency is like watching someone reconcile love and death in the form of opiate addiction.
The AI is not real. But he does help, and maybe that's enough. In the end, Martha leads Ash to a cliff and commands that he jump-off, as she recognizes her own addiction and the unhealthy relationship she started to develop with this unreality. Ash jumps.
His software hasn't learned how to beg for his life.
---
Clothes and cars. Shoes and SaaS.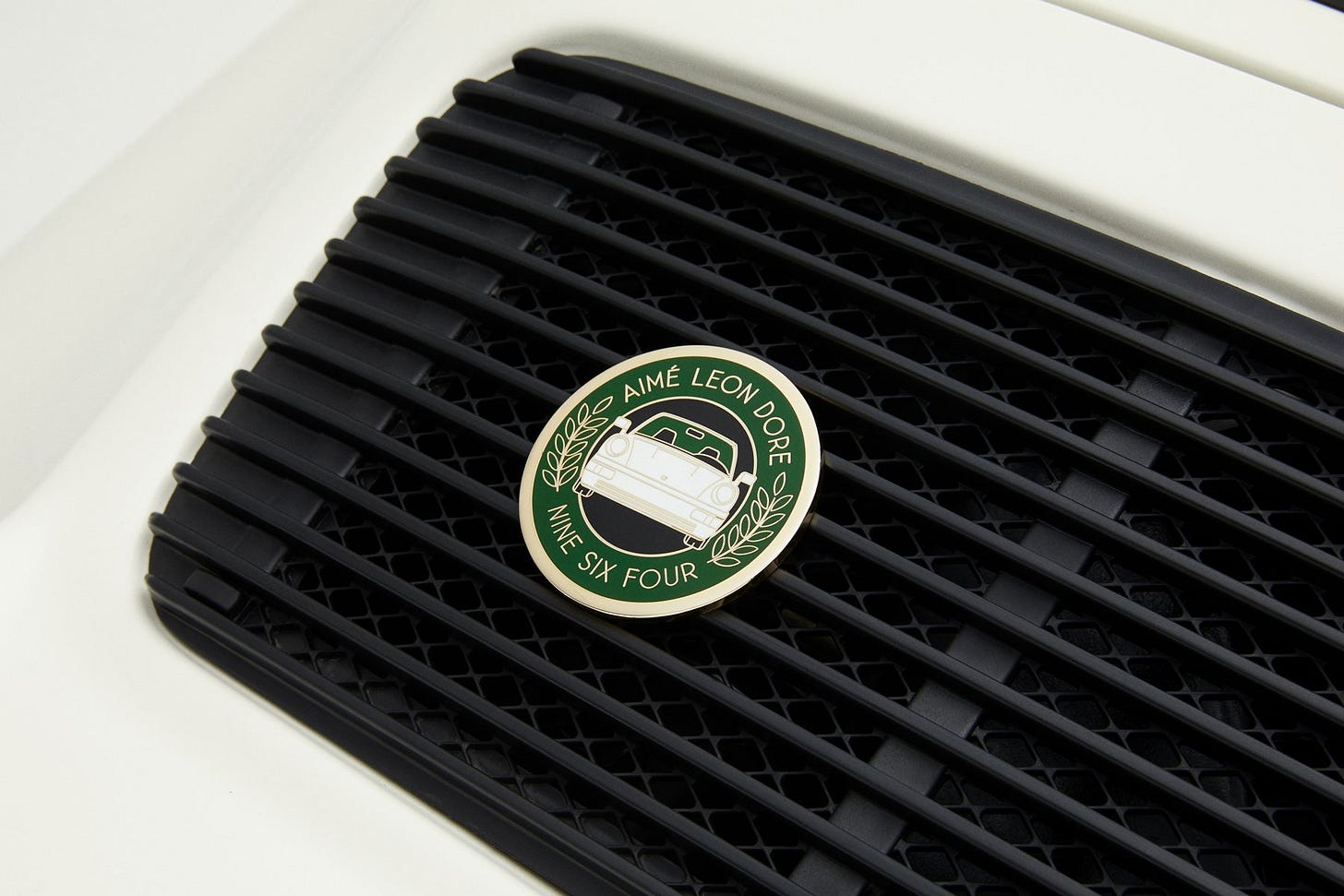 Aimé Leon Dore
Kith's latest drop, a collaboration with BMW, led to $16.5M sales of cars in under an hour. Most of the apparel in the collection have also sold out in no time.

In fact, the collaboration between clothes and cars has a long history. A decade ago, Hermès teamed up with Bugatti to create a special version of its Veyron model, and with the Four Seasons George V hotel in Paris to create a hand-built Rolls-Royce Phantom.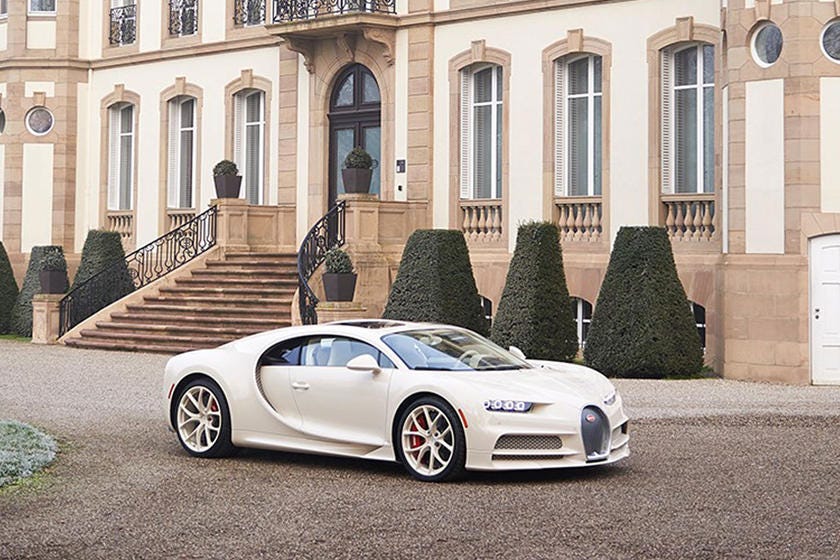 Hermès x Bugatti
Fern Mallis, the creator of New York Fashion Week sponsored by General Motors, once said in an interview: "I think that everyone who cares about design cares about all of the things around them: what looks the best and says the most about them, which includes cars. Cars and clothes speak to people's subconscious and conscious levels. This trend has gone beyond the requisite baseball cap and leather jacket with the company logo on."
The seemingly unnatural collaboration between objects is in fact the most natural manifestation of one's taste and identity. In the world that Ling Ma describes in the now prescient novel Severance, people walk around in designer respiratory masks, with bottles of hand sanitizer carrying Dior's logo, in jackets that shares the same corduroy as Porsche's interior carpet. Brands transfuse one another and take on complementary qualities that they wish they had, but by the end of the day, the same story about who I am needs to be told.
Even the very controversial collaboration between Cole Hann and Slack, a story of a SaaS boy, treading the Palo Alto streets, a story is being told. In the future, when Nike collaborates with Superhuman, another story is told.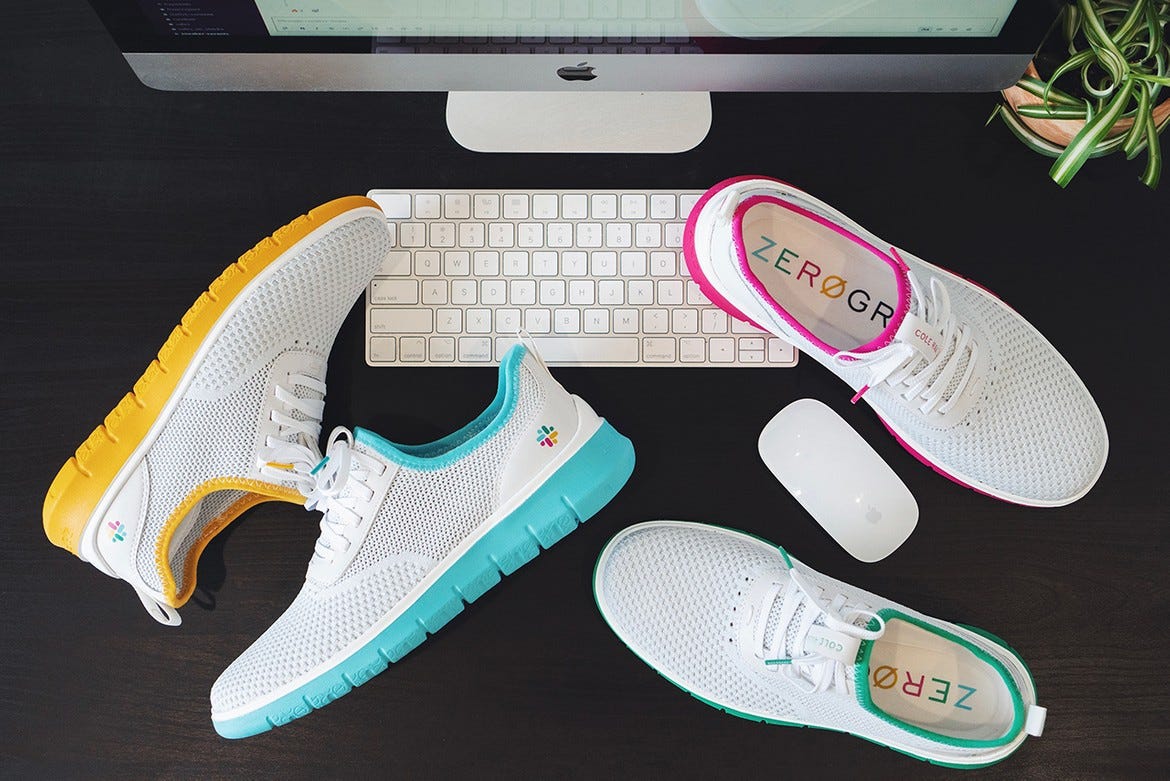 Slack x Cole Hann
This is not a case study on collaboration, but on building a personality through objects. What stories can we tell ourselves when Allbirds gets into a Tesla, when Glossier start #DoingThings, and when Mac sends mail via Superhuman. The moment a piece of technology becomes commoditized, it's the moment it takes on personalities that fork into different worlds. That is to say, technologies, just like all the other objects that we now take for granted, will become an extension of our identities too. And the beauty is that there's a world for all of us.

Status in the sharing economy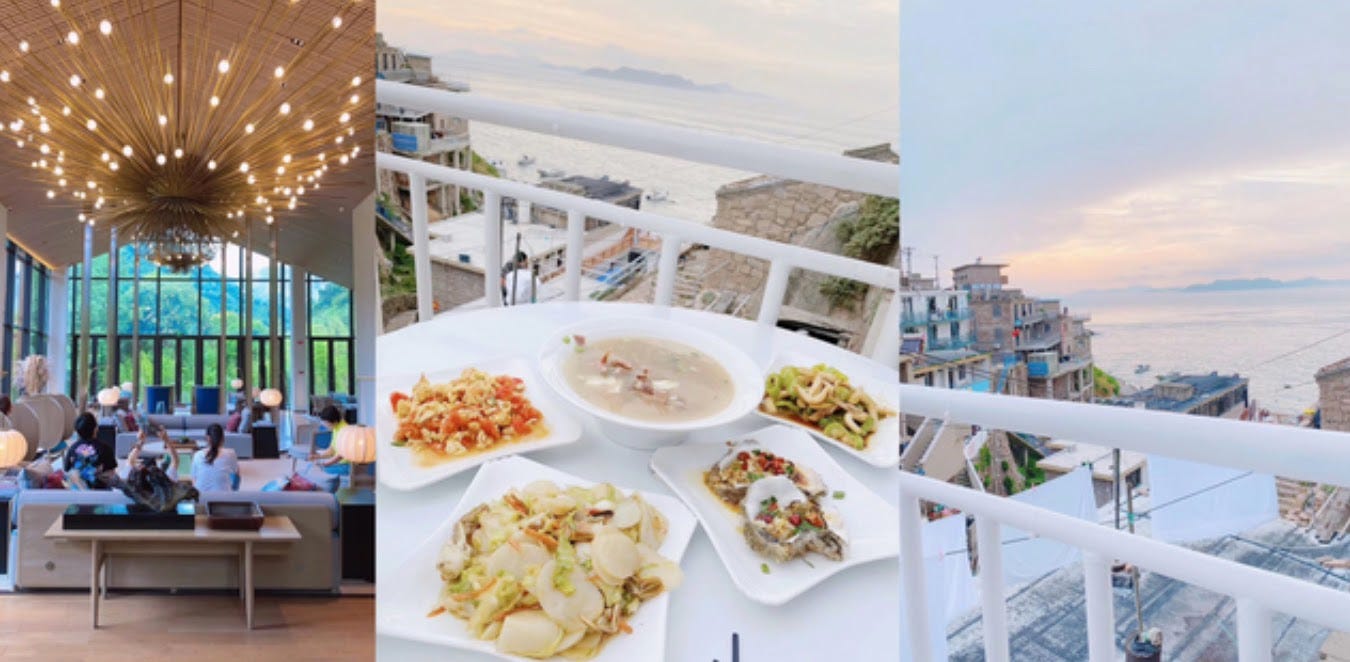 "Young. Fashion. Money" are what defines these Shanghai women in their 20s in these private Wechat groups. They are young, they are fashionable, but they're falling a little short on money.
Chinese blogger Li Zhonger infiltrated one of these privates groups after paying 500 RMB (~$75USD) to receive the invitation, which states that the private group was meant to provide a platform for "young and attractive girls" to share information about designer bags and build communities. One of its greatest benefits, as the invitation boasted, was setting members up with "high-quality men" who work in finance or who have lived abroad. "Exclusive pool of potential partners for someone unique like you," the invitation read.
It took no time for Li Zhonger to recognize that the group is filled with socialite-wannabes. With their appetite for fame and influence, some of the members resorted to extreme measures to appear rich, including splitting up Hermès handbags and taking turns to use them on dates with prospective boyfriends, and paying roughly 500RMB (~$75USD) for afternoon tea for two people at the Ritz-Carlton so they can upload the pictures on Instagram. Beautiful food was served, but no one was allowed to eat them because they were for photographic purposes only.
The authenticity of such a sharing economy irritated but also inspired a meme fest where Chinese netizens started ironically forming shopping teams themselves. A Weibo (Chinese Twitter) user wrote: "I would love to gather dozens of friends to buy a high-end car together. Happy to make the sacrifice and drive the first 100 miles before the car reaches its best condition."
While some doubt the authenticity of Li Zhonger's account, the fact that the tweet went viral suggested something about how far we'd go to examine the narratives around wealth, fame, and obscure success.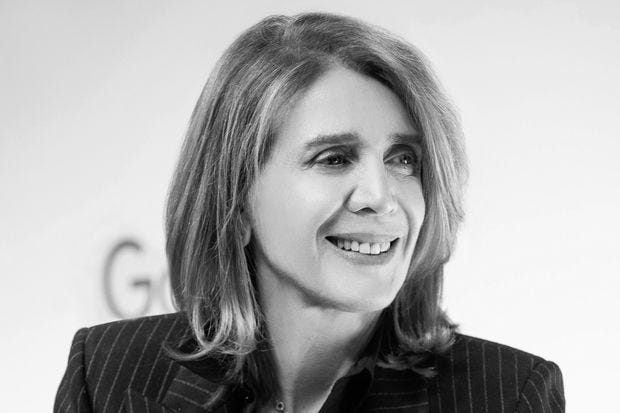 Ruth Porat, CFO at Alphabet, is one of the badass lady executives I've long admired. Since she was named the company's CFO on March 25, 2015, the company's shares have climbed 70%, versus a 25% rise in the Nasdaq Composite Index. Prior to joining Google, she had an eventful career as an investment banker, having weathered the 2008 Financial Crisis, one of the key lessons she took away was that companies need to focus on their "greatest source of vulnerability".
She said in an interview at GSB: "on Wall Street, that greatest source of vulnerability was liquidity." When banks became over-leveraged and liquidity dried up, the resulting freeze nearly brought down the U.S. financial system. For Alphabet, the greatest source of vulnerability is the speed of innovation. "We like all forms of engineering except financial engineering, " she said when introducing Google's decision to include stock-based compensation in its operating results.
She addresses such vulnerability by developing laser-focus on encouraging bold innovation coming from the bottoms up. One of the strategic decisions for Youtube was to not produce in-house original shows as other tech rivals who are spending big on Hollywood-style content. "We have a differentiated asset in our content creators. We don't see going to shows with glitzy production values that others have."
The idea of "greatest source of vulnerability" stuck with me after watching the interview. In a time of chaos, the greatest source of vulnerability tends to be the very thing that allows becoming who we are.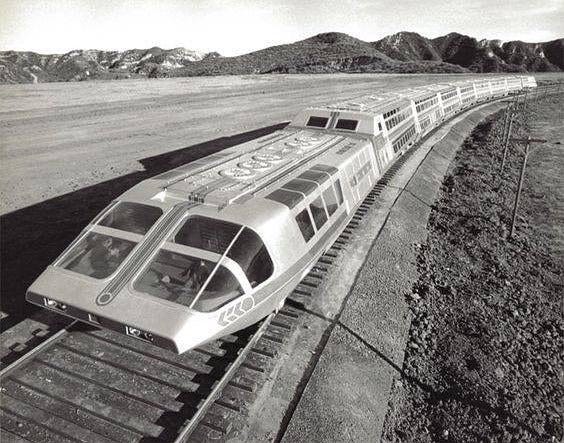 The Social Capital Stall Behind America's Gerontocracy
People build up social capital during their careers—a balance sheet of favors owed and favors earned. In general, that balance sheet's assets and liabilities expand over time, so career leverage rises with seniority. In economics, stability raises the returns from leverage; an unstable company or a volatile economy can't support heavily-indebted companies and individuals, but any system where change is gradual is one where it's safe to borrow. 
If rate of return > rate of growth can explain continuous wealth accumulation, a similar model could explain the continuous accumulation of status and influence. 
What Loneliness can Lead
Totalitarianism in power found a way to crystallize the occasional experience of loneliness into a permanent state of being. Through the use of isolation and terror, totalitarian regimes created the conditions for loneliness, and then appealed to people's loneliness with ideological propaganda.
An unsettling read on how the concept of loneliness may have been used as totalitarian political propaganda to create a manufactured sense of alienation.
The absurdity of how the Internet is both beautiful and awful, and the memetic infection of Finance
The answer that Camus provides is to know futility, but to rebel against it. To laugh at the human condition, and to walk with it side by side. To be clear about what you cannot know, and still enjoy the moment-to-moment feat of trying to figure it out.
A philosophization of the absurdity of the DeFi movement.
The Six Billion Dollar Stare

  
But then I think about some words I heard, outrunning a wildfire, about standing up to bullies: This is important.
My dear friend Mario recently had a $6B hedge fund try to take down one of his pieces. This is a story of David vs. Goliath. This is important.
---
Fakepixels is a space for courageous thoughts.
We're here to dream and agitate and question openly and unapologetically where we're heading. We're here to be vulnerable, honest, and true about who we are, and where we are. If you are interested in being a part of it, I would love to have you join the club.
If you enjoyed the ride, why not bring a friend?